Everyone is tasked with having their financial responsibilities every single day in the modern world. There are several important affirmations for finance that can remind you to stay on the right track to achieve an abundant life.
Financial affirmations can remind us about relevant tips and tricks to build good financial habits for the long run.
Contents
What Makes A Good 'Financial Affirmation'?
Top 40 Financial Affirmations
How To Remember Your Favorite Financial Affirmations?
Keep Track Of Your Favorite Financial Affirmations
Final Thoughts
They are generally positive phrases that outline long-term growth from a financial perspective.
Before we get started with our list of financial affirmations, it's probably a good idea to discuss why these financial affirmations are meaningful.
The most important reason is that they can help you to balance your financial situation in ways that will benefit you in the future.
Planning out your financial future can be stressful; you can simplify this process by taking advantage of financial affirmations and money mantras that place a positive spin on managing your finances.
What Makes A Good 'Financial Affirmation'?
Financial affirmations are supposed to be positive and contribute to building positive financial habits.
They should be short and sweet rather than overly complicated.
If you're not exactly sure what all of this means, don't worry, we're going to be listing our 'Top-40 Financial Affirmations' below so that you can plan out your financial future to achieve an abundant life.
Top 40 Financial Affirmations
Money is my motivation.
I have control of my money.
Money is a positive thing when it is used wisely.
I have the power to control my finances.
Hard work generates wealth.
I am not hostile towards money.
Financial success is in my future.
My money does not stress me out.
Money flows to my bank account as I work hard.
I will be financially well-off in my future.
I am on the path to a wealthy life.
I am financially free.
Financial success is not an impossible goal.
My relationship with money is positive.
My monetary goals are within my reach.
I am confident in my financial future.
Wealth naturally comes in my direction.
Money management is a skill that I can develop.
It is within my power to create a successful financial future.
I love managing my finances.
My income exceeds my living expenses.
I will generate a reliable passive income.
My finances have no limits to their success.
I will learn about new ways to manage my money.
Hard work equals more money.
My work skills can translate to money.
Prosperity is within my reach.
I have confidence in my financial management.
My salary will grow over time.
I know how to use my money for an abundant future.
I will earn enough money to live an exciting life.
Money can change the world.
Financial freedom is in my future.
I am fortunate to have enough money to live my life.
Wise financial choices will be rewarded.
I am in control of my debt.
I will avoid financial debts at all costs.
I will find new ways to pay off my debt.
I love saving money for my future.
I use my money for the things I need the most.
Best of Options Trading IQ
How To Remember Your Favorite Financial Affirmations?
Now that you have had the opportunity to read through 40 of our favorite financial affirmations, you might wonder how to remember all of them.
Some of these might instantly connect with you, and you'll naturally remember them.
Others might not be ideal for your specific situation, but it's still a good idea to try and remember them for the future.
Many people that are trying to build good financial habits spend a few days consecutively remembering a specific money mantra or financial affirmation.
Once they have rehearsed it enough times, they move on to another one and then rinse and repeat.
After you do this enough times, soon you start to realize how many financial affirmations you have rehearsed.
You can continuously build this collection of financial affirmations until you mentally prepare for all of the good habits generated from each affirmation.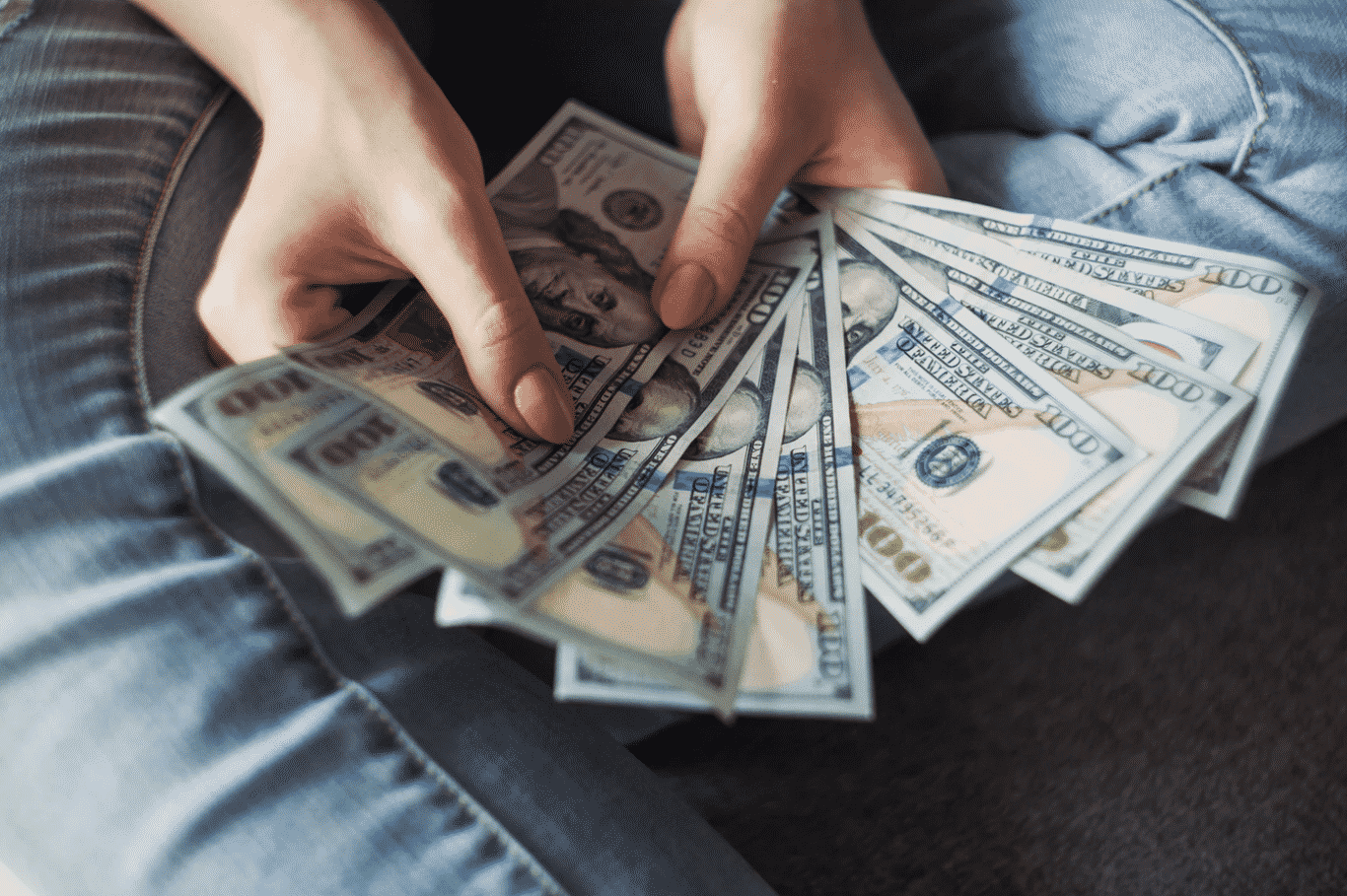 Keep Track Of Your Favorite Financial Affirmations
Some people rehearse their favorite financial affirmations while others use other methods to remember them.
It might be a good idea to write them down onto sticky notes or a whiteboard in your house.
Every time you walk by the designated area, you'll notice the financial affirmation and naturally start to remember them.
It's also a great idea to keep a notebook of financial affirmations.
You can write down new affirmations periodically and rehearse any old ones you have already integrated into your life.
Final Thoughts
You might be surprised at how significant financial affirmations can be when having / an impact on your financial management skills.
As we have mentioned, it's super important to build positive habits so that your financial future can be as bright as possible.
The 40 financial affirmations included in this post are a great place to start if you're looking for a collection of money mantras and financial affirmations to integrate into your lifestyle.
As you begin to remember these, you might be able to come up with your very own financial affirmations in the near future.
Trade safe!
Disclaimer: The information above is for educational purposes only and should not be treated as investment advice. The strategy presented would not be suitable for investors who are not familiar with exchange traded options. Any readers interested in this strategy should do their own research and seek advice from a licensed financial adviser.

The post Blog first appeared on Options Trading IQ.
Original source: https://optionstradingiq.com/affirmations-for-finance/