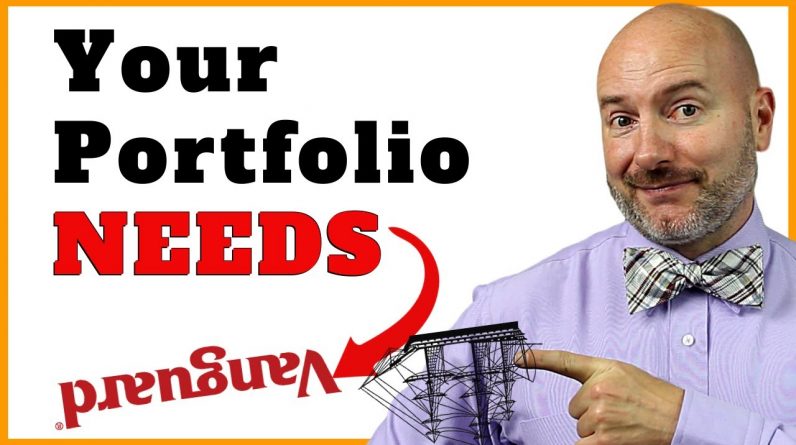 Combine these best Vanguard ETFs with Griffin's ETF list for great returns and diversification! https://youtu.be/x18NANrmux0 😲 Vanguard index funds and ETFs are some of the best in the market and work perfectly with my favorite ETF strategy!
In this video, I'll show you how to use Vanguard exchange traded funds in the core-satellite strategy to diversify your investments at the lowest price possible. I'll reveal why I use Vanguard funds and show you why ETFs beat mutual funds any day of the week. Then I'll share five of the best Vanguard ETFs to buy for your portfolio.
The core-satellite strategy is a great way to get instant diversification across an ETF portfolio while still keeping the opportunity for higher returns. The only question is, which ETFs to buy?
I like the Vanguard funds because there are no fees to invest, they're easy to buy and charge some of the lowest expense ratios in the industry. In fact, I'll share a chart that shows you can save as much as $30,000 by investing in Vanguard funds instead of other exchange traded funds.
Vanguard ETFs are also much better versus mutual funds because they don't include the load funds that come with fund salespeople. It's the same concept but much, much cheaper. You'll also save on taxes by investing in ETFs vs mutual funds.
🤑 Get The Daily Bow-Tie – my FREE daily email newsletter sharing market updates, trends and the most important news! Market Updates for the Smart Investor! https://mystockmarketbasics.com/dailybowtie
In those five top Vanguard ETFs I'll share below, I'll show you why I like each one and why it's a perfect fit for a portfolio. I'll share the expense ration for each and what part of the market it covers.
Vanguard Dividend Appreciation ETF (VIG)
Vanguard Long-Term Corporate Bond ETF (VCLT)
Vanguard Real Estate Index ETF (VNQ)
Vanguard Financials ETF (VFH)
Vanguard Health Care ETF (VHT)
My Investing Recommendations 📈
📊 Download this Portfolio Tracker and Investing Spreadsheet! [Community Discount Code] https://mystockmarketbasics.com/spreadsheetdiscount
Check out the stock simulator and Get a FREE share of stock worth up to $1000 when you open a Webull investing account with a $100 deposit! 🤑 https://mystockmarketbasics.com/webull
Free Webinar – Discover how to create a personal investing plan and beat your goals in less than an hour! I'm revealing the Goals-Based Investing Strategy I developed working private wealth management in this free webinar. Reserve your spot now! https://mystockmarketbasics.com/free-investing-webinar
SUBSCRIBE to create the financial future you deserve with videos on beating debt, making more money and making your money work for you. https://peerfinance101.com/FreeMoneyVideos
Joseph Hogue, CFA spent nearly a decade as an investment analyst for institutional firms and banks. He now helps people understand their financial lives through debt payoff strategies, investing and ways to save more money. He has appeared on Bloomberg and on sites like CNBC and Morningstar. He holds the Chartered Financial Analyst (CFA) designation and is a veteran of the Marine Corps.