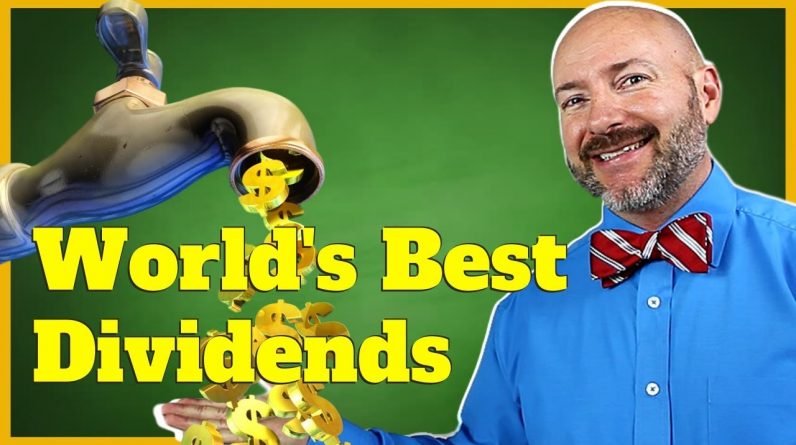 What are the Dividend Aristocrats and why is this one of your best, but most dangerous investments? In this video, I'll reveal my love-hate relationship with the Dividend Aristocrats ETF and how you can pick dividend stocks to beat the fund.
Check out the stock simulator and Get 2 FREE shares of stock worth up to $1000 each when you open a Webull investing account with a $100 deposit! 🤑 https://mystockmarketbasics.com/webull
You know I love those dividend stocks but you've got to be extra careful right now. Analysts expect companies in the S&P 500 to cut their dividends by an average of 30% this year and that's going to mean falling share prices when it happens. It also means, you don't want to invest in broad dividend stock funds.
I've recommended the Dividend Aristocrats fund, NOBL, in the past and still like it for an easy way to get some of the best dividend paying stocks in the market but you're getting the weak companies with the good right now.
In this video, I'll start by answering what are the Dividend Aristocrats and why it's some of the best stocks to buy. I'll then show you how to pick the best dividend stocks within the fund so you separate out the good from the bad. I'll share the criteria I look for and how to get safe dividends. Finally, I'll reveal the very best in this dividend aristocrats list and why I'm buying these stocks now.
Understand, these aren't the highest-paying dividend stocks. The Aristocrats ETF only pays an average 2.5% dividend yield. That's about 40% higher than the broader stock market but nothing compared to some other dividend payers you'll find. The real power in this aristocrats dividend portfolio is in the total return. That's the dividend plus the increase in share price over time.
The Dividend Aristocrats is a group of stocks that have not only paid a dividend consistently but have increased their payout for at least 25 consecutive years. That's commitment to shareholder cash return you can count on.
1:06 How Many Dividend Stocks will Cut in 2020?
2:02 What are the Dividend Aristocrats?
2:46 Are the Dividend Aristocrats Safe?
4:12 How to Pick Dividend Stocks
6:28 My 5 Favorite Dividend Aristocrats
Join the conversation in our private Facebook Group!
https://www.facebook.com/groups/3083628104983203/
Join the Let's Talk Money community on Instagram! https://www.instagram.com/lets_talk_money_josephhogue/
My Investing Recommendations 📈
📊 Download this Portfolio Tracker and Investing Spreadsheet! [Community Discount Code] https://mystockmarketbasics.com/spreadsheetdiscount
Free Webinar – Discover how to create a personal investing plan and beat your goals in less than an hour! I'm revealing the Goals-Based Investing Strategy I developed working private wealth management in this free webinar. Reserve your spot now! https://mystockmarketbasics.com/free-investing-webinar
My Books on Investing and Making Money 💰 📗
📈 Step-by-Step Dividend Investing http://amzn.to/2aLpFcs
Step-by-Step Bond Investing http://amzn.to/2aLpA8p
Make Money Blogging http://amzn.to/2kpL6Cr
📺 Crushing YouTube https://amzn.to/2YVCqfi
🙏 Step-by-Step Crowdfunding http://amzn.to/2aS2DRK
SUBSCRIBE to create the financial future you deserve with videos on beating debt, making more money and making your money work for you. https://peerfinance101.com/FreeMoneyVideos
Joseph Hogue, CFA spent nearly a decade as an investment analyst for institutional firms and banks. He now helps people understand their financial lives through debt payoff strategies, investing and ways to save more money. He has appeared on Bloomberg and on sites like CNBC and Morningstar. He holds the Chartered Financial Analyst (CFA) designation and is a veteran of the Marine Corps.
#dividends #dividendstocks #stockstowatch