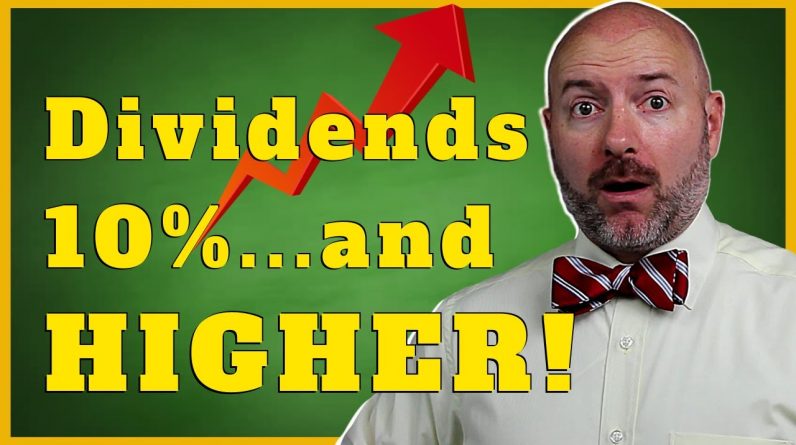 Income stocks are the ONLY path to financial freedom and I'm going to show you how to build a portfolio of dividends to make you rich!
Check out the stock simulator and Get 2 FREE shares of stock worth up to $1000 each when you open a Webull investing account with a $100 deposit! 🤑 https://mystockmarketbasics.com/webull
Scoring those big returns in the stock market is a great feeling but it doesn't last forever. Eventually you're left holding the bag when those stocks tumble and you've got nothing to show for it. It's why I say there is no better path to financial freedom than income stocks, investments that put money in your pocket.
Dividends account for 40% of the total stock market return. That's on data going back 60 years and means if you're not investing in dividend stocks then you're missing out on a big part of the market. Not only that but in tough years, sometimes dividends are your only source for positive returns.
In this video, I'll share three rules for finding the best dividend stocks. I use these investing tips to pick stocks for my own portfolio and when I worked with private wealth clients. I'll show you why the highest yield stocks may not be your best investment and why you need to diversify your income stocks. I'll also show you how to get the best of both worlds, dividends and price appreciation.
Then I'll reveal five high yield stocks with an average dividend of 10% that will help you reach the financial independence you deserve. We'll build out that five-stock portfolio to get you started and show you how to pick more stocks for less risk and higher return.
Join the conversation in our private Facebook Group!
https://www.facebook.com/groups/3083628104983203/
Join the Let's Talk Money community on Instagram! https://www.instagram.com/lets_talk_money_josephhogue/
My Investing Recommendations 📈
📊 Download this Portfolio Tracker and Investing Spreadsheet! [Community Discount Code] https://mystockmarketbasics.com/spreadsheetdiscount
Free Webinar – Discover how to create a personal investing plan and beat your goals in less than an hour! I'm revealing the Goals-Based Investing Strategy I developed working private wealth management in this free webinar. Reserve your spot now! https://mystockmarketbasics.com/free-investing-webinar
SUBSCRIBE to create the financial future you deserve with videos on beating debt, making more money and making your money work for you. https://peerfinance101.com/FreeMoneyVideos
Joseph Hogue, CFA spent nearly a decade as an investment analyst for institutional firms and banks. He now helps people understand their financial lives through debt payoff strategies, investing and ways to save more money. He has appeared on Bloomberg and on sites like CNBC and Morningstar. He holds the Chartered Financial Analyst (CFA) designation and is a veteran of the Marine Corps.
#stockstowatch #stockmarket #investing