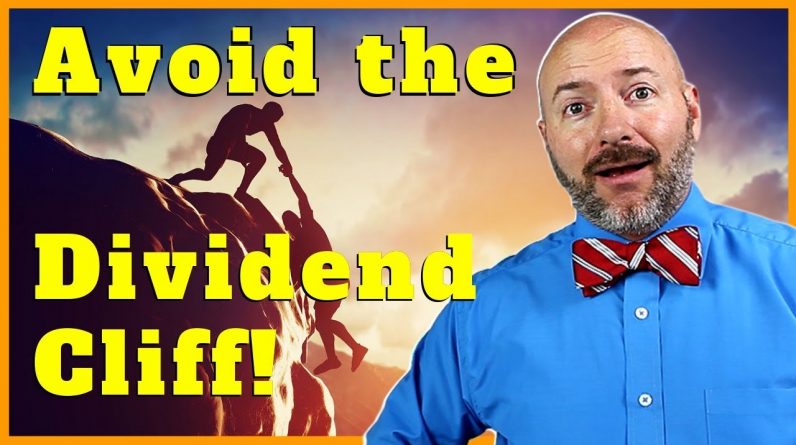 More than half the monthly dividend stocks in the market have lost money over the last year. It's a fact you don't usually hear in investing videos and you need to know the truth to protect your money.
I love monthly dividends but they are some of the most unreliable stocks in the market. These companies regularly change the dividend payout and the share prices bounce more than an NBA star on crack!
Making money on some of the highest paying dividend stocks means not only picking the best dividend stocks to buy but also knowing which will protect your money and keep paying. I'll not only reveal the top monthly dividend stocks but show you how to pick monthly payers that will consistently grow your portfolio.
Do NOT miss this video on finding the FFO and DCF for monthly dividend stocks. You can't value REITs and MLPs the same way you do other stocks, with a price-to-earnings ratio. In the video linked below, I reveal why the PE ratio is worthless for these stocks and what to do instead. https://youtu.be/EjAMDhEeSz0
I'm making this video highlighting the best dividend stocks for 2020 but these monthly income stocks will take care of you for decades. They consistently raise the dividend payment and grow their stock price over time. They may not be the highest dividend yields but they are some of the highest total returns and most reliable you'll find.
My Investing Recommendations 📈
FREE download – the 5 Sites and Resources I use to invest https://mystockmarketbasics.com/myinvestingtools
📊 Get a free share of stock on Robinhood! https://mystockmarketbasics.com/robinhood
Invest on the no-fee website I use, M1 Finance https://mystockmarketbasics.com/joinm1finance
Free Webinar – Discover how to create a personal investing plan and beat your goals in less than an hour! I'm revealing the Goals-Based Investing Strategy I developed working private wealth management in this free webinar. Reserve your spot now! https://mystockmarketbasics.com/free-investing-webinar
Ready to Make Money Online? 🤑
Get this special negotiated deal with Blue Host for web hosting https://myworkfromhomemoney.com/bluehost
The email tool I use to grow my list and create funnels https://myworkfromhomemoney.com/convertkit
Free Webinar to Grow a YouTube channel! How I grew from 0 to 75,000 subs fast! https://myworkfromhomemoney.com/webinar-grow-youtube/
Want to know how I started six blogs from scratch to make over $10,000 a month? Get this FREE five-day email course on building a blog that makes money and an easy checklist with everything you need. https://myworkfromhomemoney.com/free-build-a-blog-checklist/
My Books on Investing and Making Money 💰 📗
📈 Step-by-Step Dividend Investing http://amzn.to/2aLpFcs
Step-by-Step Bond Investing http://amzn.to/2aLpA8p
Investing in the Next Big Thing https://amzn.to/2SqMa9z
Make Money Blogging http://amzn.to/2kpL6Cr
📺 Crushing YouTube https://amzn.to/2YVCqfi
🙏 Step-by-Step Crowdfunding http://amzn.to/2aS2DRK
Want Two FREE Audiobooks? https://myworkfromhomemoney.com/freeaudiobooks
SUBSCRIBE to create the financial future you deserve with videos on beating debt, making more money and making your money work for you. https://peerfinance101.com/FreeMoneyVideos
Joseph Hogue, CFA spent nearly a decade as an investment analyst for institutional firms and banks. He now helps people understand their financial lives through debt payoff strategies, investing and ways to save more money. He has appeared on Bloomberg and on sites like CNBC and Morningstar. He holds the Chartered Financial Analyst (CFA) designation and is a veteran of the Marine Corps.