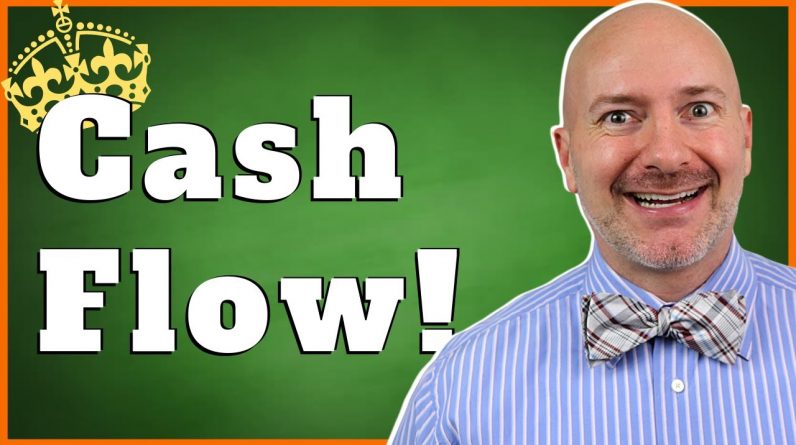 I love dividends but with stock prices up so much, dividend yields have fallen hard. There is a solution though, one that combines my favorite sector right now with a high dividend yield. See how royalty trust stocks can produce a dividend yield twice the market average and give you a special tax break for higher returns.
Royalty Trusts are special types of companies set up to hold an income producing asset and then pass all that income on to investors. These companies usually buy assets like an oil field or a gold or copper mine. The exploration company gets a one-time payment for a percentage share of the production. The company continues to manage the asset, so drilling for oil on the fields or mining the gold reserves. Royalty trusts have no employees, it's just a financial account that receives the percentage share from the exploration company and passes it on to investors.
Pros of royalty trust stocks are the higher diviend yield, more than twice the average dividend you get from stocks. You also get nearly all of that dividend tax-free when you collect it. Royalty trusts aren't taxed the same way as other dividend stocks. You pay taxes when you sell the shares instead of every year on the dividends you collect. That's a big tax savings and one most investors don't understand.
Another upside is that because royalty trusts are a special type of company, they don't pay corporate taxes. They also don't have employees or operating costs. It's a very efficient way of managing assets and means you get as much cash flow as possible.
Of course, there are also downsides to royalty trusts. They are limited life investments. The trust doesn't add assets so once the oil field or mine stops producing, that's it. If dividends from production fall low enough, either the producer buys back the shares or the trust manager liquidates the assets and sends a check to investors to close the company.
Another drawback to trusts is the dividends can be extremely volatile. Cash flow is completely dependent on production and commodity prices. That's been great this year with surging prices and most royalty trusts have increased their dividend payouts. It works the other way too though. If prices for things like oil, gold, steel and uranium fall then the royalty trust stocks I mentioned in this video could see lower dividend payouts.
In this list of royalty trust stocks, I tried to diversify the assets so it's not all dependent on prices for one commodity. I included a gold trust, steel, oil and even a uranium trust. That way, you benefit from rising commodity prices rather than betting on just one type of trust. I also looked for royalty trusts with strong balance sheets and good dividend growth.
Check out the investor presentation for Gold Realty Corp, a cash flow business model with royalties on some solid gold assets. https://www.goldroyalty.com/_resources/presentations/corporate-presentation.pdf?v=0.819
https://www.goldroyalty.com/company/
NYSE American: GROY
Check out the investor presentation for United Royalty Corp, the first company to apply the royalty structure to uranium assets. Investor Presentation: https://www.uraniumroyalty.com/investor-centre/presentation/
TSX: URC | Nasdaq: UROY
This video was conducted on behalf of Gold Royalty Corp, and was funded by Gold Standard Media LLC. All research, recommendations and opinion is that of the creator and no content was written or provided to the channel from the company. Sponsorships like these help me provide free research into this and other companies for investors. For our full disclaimer, please visit: https://www.goldstandardir.com/gold-royalty-disclaimer-40/
🤑 Get The Daily Bow-Tie – my FREE daily email newsletter sharing market updates, trends and the most important news! Market Updates for the Smart Investor! https://mystockmarketbasics.com/dailybowtie
My Investing Recommendations 📈
📊 Download this Portfolio Tracker and Investing Spreadsheet! [Community Discount Code] https://mystockmarketbasics.com/spreadsheetdiscount
Check out the stock simulator and Get a FREE share of stock worth up to $1000 when you open a Webull investing account with a $100 deposit! 🤑 https://mystockmarketbasics.com/webull
₿ Use Coinbase, the largest and safest platform to buy cryptocurrencies and get bonus crypto while you learn! https://mystockmarketbasics.com/coinbase
SUBSCRIBE to create the financial future you deserve with videos on beating debt, making more money and making your money work for you. https://peerfinance101.com/FreeMoneyVideos
Joseph Hogue, CFA spent nearly a decade as an investment analyst for institutional firms and banks. He now helps people understand their financial lives through debt payoff strategies, investing and ways to save more money. He has appeared on Bloomberg and on sites like CNBC and Morningstar. He holds the Chartered Financial Analyst (CFA) designation and is a veteran of the Marine Corps.