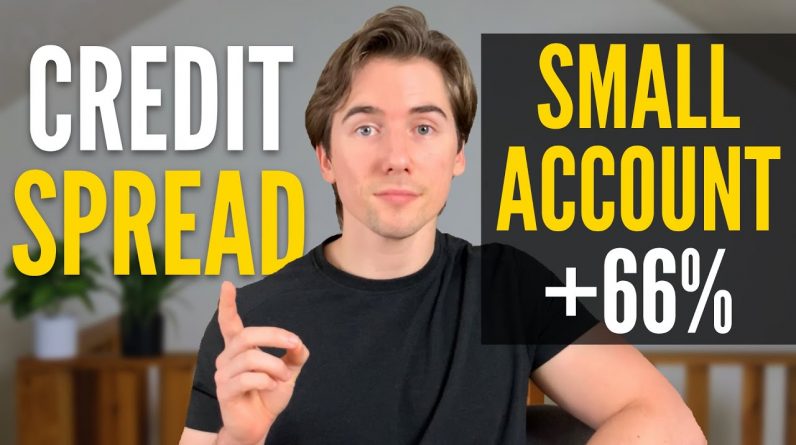 CREDIT SPREADS are one of the easiest and cheapest OPTION STRATEGIES to make CONSISTENT PROFITS! In this video, I'll go over the fundamentals of a Credit Spread, give you an actual example from Robinhood, and show you how I choose stocks for this strategy!
🔗 LINKS 🔗
🗣 Discord: Join my FREE, active Discord with nearly 500 member where I post all of my trades and what stocks I'm watching!
https://discord.gg/A7VHNFk
🤑 Robinhood: Sign up for Robinhood using my referral code to get 1 free stock!
https://join.robinhood.com/gregorm466
📱 Social Media:
Instagram: @gregtalksmoney
Twitter: @gregtalksmoney
TikTok: @gregtalksmoney
⏱ TIMESTAMPS ⏱
Intro: 0:00
Fundamentals: 0:51
Robinhood Example: 4:37
How to Pick Stocks for Credit Spreads: 6:01
Probability of Profit (EXTRA!): 7:03
Discord: 7:50
Outro: 8:05
🏷 TAGS 🏷
credit spreads,credit spreads explained,credit spread options,credit spread options strategy,credit spread options explained,how to trade credit spreads,credit spreads 101,how credit spreads work,credit spread,credit spreads strategy,credit spreads options strategy,how to use credit spreads,credit spread strategy,credit spread options trading,credit spreads tutorial,credit spreads for beginners,options trading strategy,options trading
⚠️ DISCLAIMER ⚠️
I am not a financial advisor. This video is for entertainment and educational purposes only. You (and only you) are responsible for the financial decisions that you make.