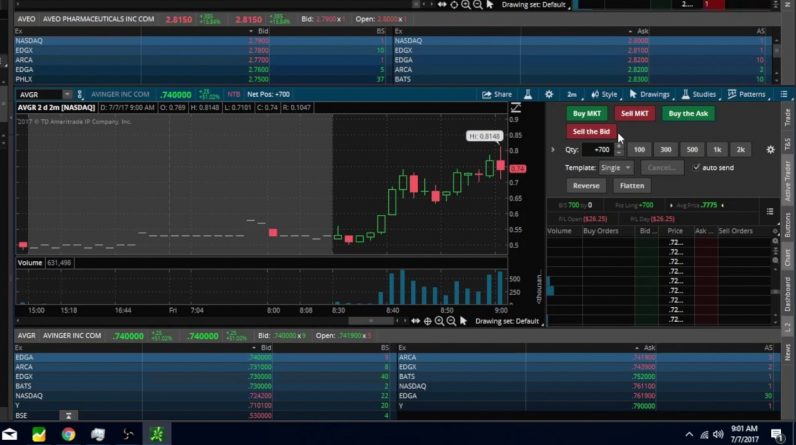 Come check out our free day trading chat room here: http://us21.chatzy.com/53712942435056
This was a trade from Friday. Happily a winning, profitable trade that I held for around 10 minutes. Lately I have been more attracted to these sub 2$ stocks that move. I have also abandoned the use of a stop loss for a multitude of reasons.
My newest strategy of getting in early before the push of the half or whole dollar has been helping me while day trading my small account on ThinkorSwim. Overall I have had 3 successful day trades, accomplishing 100% accuracy. Hopefully I can keep the winning streak going. If you want to see more videos like this make sure to like and subscribe!