Contents
#1 – eToro's Commodity Trading App
#2 – AvaTrade's Commodity Trading App
#3 – Forex.com – Commodity Broker
#4 – TD Ameritrade – Commodity Trading App
#5 – QT Market Center
Conclusion
We will take a closer look at some of the best commodity trading apps that you can take advantage of when trading in the commodity markets.
These valuable resources can provide you with tons of great real-time information so that you can stay up-to-date on all of the latest news and information about the commodity markets.
If you are an investor looking to trade commodities, you're probably wondering about the best commodity trading apps currently available for you to use.
Several excellent choices are available that have tons of valuable resources to get you started with commodity trading.
The commodity markets are slightly different from the traditional stock markets because they rely a little more on economic factors like supply and demand.
Features Of  Best Commodity Trading Apps
Each sector has economic data that can specifically impact a commodity's value, and these trading apps can provide you with this important information as soon as it becomes available.
There are also other valuable features and resources integrated into these commodity trading apps.
They include conducting in-depth technical analysis on economic charts and instantly receiving price notifications on a specific commodity market.
We'll cover all of the available features and resources as we cover the best commodity trading apps.
#1 – eToro's Commodity Trading App
eToro's app has an exceptional reputation in the commodity trading industry.
The app has resources for trading several of the most popular commodities, including gold, silver, copper, wheat, and oil.
One of eToro's most popular features is the fact that all trades are commission-free.
eToro provides its commodity traders with advanced trading features, chart data, and access to several of the most popular commodity trading markets currently available.
It's easy to understand why eToro has such an exceptional reputation in the world of commodity trading after taking a closer look at all of the impressive features on the eToro app.
Download the Options Trading 101 eBook
#2 – AvaTrade's Commodity Trading App
All you need to utilize AvaTrade's commodity trading app is a modern smartphone.
iPhones and Androids are compatible with this trading app, and you can take advantage of up to 16 different commodity markets when signing up for a trading account.
The commodity markets include energy, metals, agriculture, and more.
As a bonus, cryptocurrency is also supported on the AvaTrade mobile app.
One of the reasons we've added AvaTrade to this list of commodity trading apps is its excellent reputation for providing customer support to its traders.
This app also has excellent performance on all compatible smartphones, and it's ultra-convenient to get started.
#3 – Forex.com – Commodity Broker
Many commodity traders may appreciate using Forex as a broker for trading gold, silver, and crude oil futures.
There's no doubt that Forex is one of the best commodity brokers for these markets right now.
In addition to simply providing trading access to these markets, you'll also be able to take advantage of real-time notifications and create custom watchlists.
Investors will also be glad to hear that the app supports risk management features, such as stop losses and trailing stop orders.
You can get started by making the minimum deposit of $100 and contact customer support during any trading day for additional assistance getting started.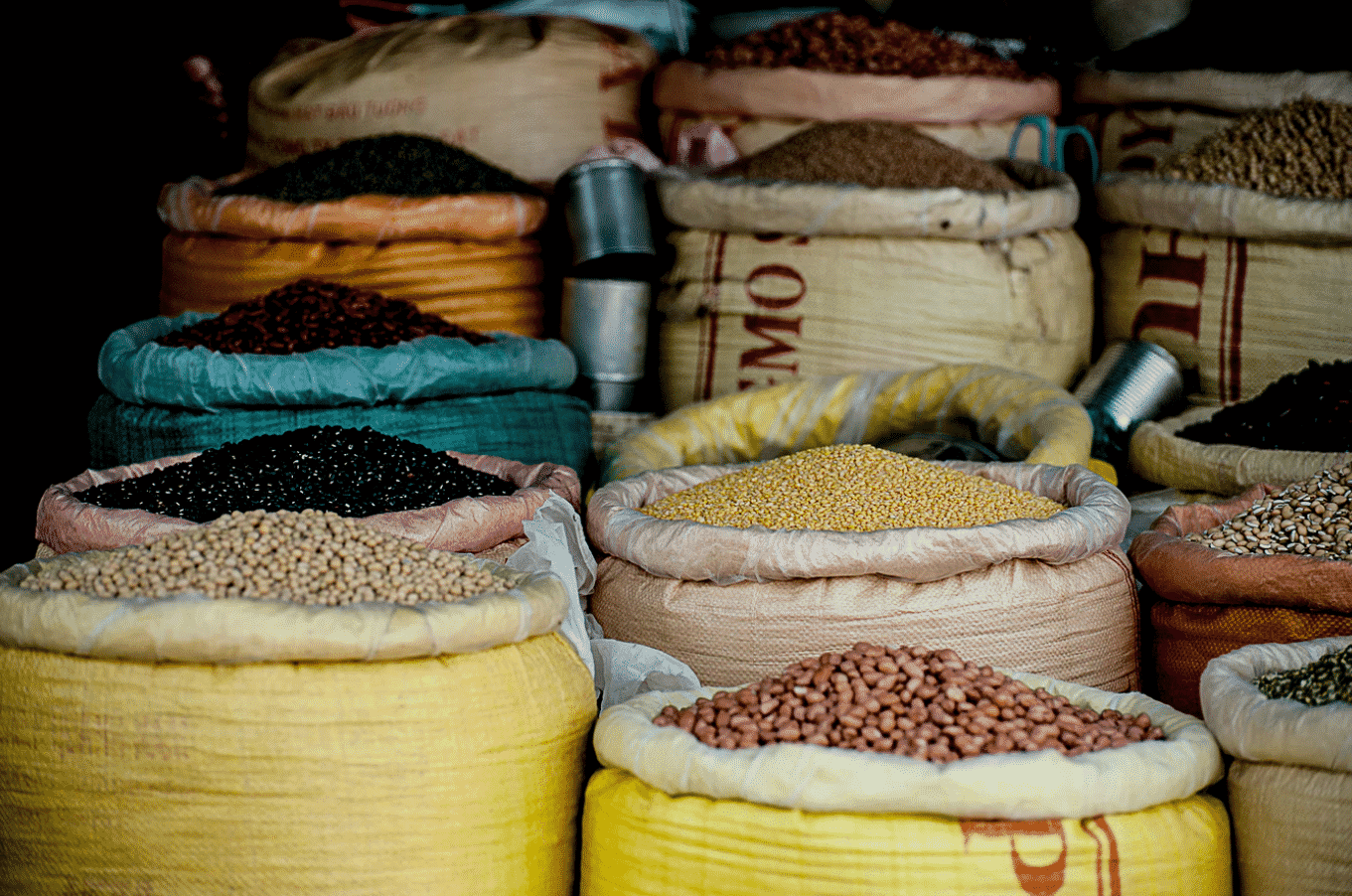 #4 – TD Ameritrade – Commodity Trading App
You can trade a wide collection of commodities on the TD Ameritrade platform for low commission fees.
Each commodity options trade or futures trade costs a fee of $2.25.
This regulated commodity trading platform is excellent for new investors who want to start trading in the commodity markets.
The only way to trade commodities on this particular app is through futures contracts, which is not the best solution for every type of commodity trader, but it has an excellent reputation for providing excellent customer support and resources to its users.
#5 – QT Market Center
The commodity trading platform of QT Market Center provides investors with real-time commodity quotes, recent news, and real-time notifications for breaking news.
This platform is compatible with all modern smartphones, including Apple and Androids.
You can conveniently check commodity markets and make trades on your phone.
This app is integrated with tons of technical chart indicators and resources.
You'll get real-time updates from quotes to breaking news.
You can also customize the platform to suit your trading needs at any time.
The QT Market Center comes as a feature of a much bigger platform, also known as Ira Epstein – Division of Linn & Associates.
New users are eligible for free trials for the commodity trading software, trade recommendations, and tutorial videos on trading in the commodity markets.
Opening an account is easier than ever.
There are tons of additional market research resources you can obtain through their main website.
Conclusion
You've now had the opportunity to take a closer look at five of the highest-rated commodity trading apps currently available.
Each of these platforms has excellent features for commodity traders.
Many of them offer commission-free trades with excellent access to the markets.
If you're looking to get started as a commodity trader, then you should take a close look at each of these recommendations to see which trading app is right for you.
Trade safe!
Disclaimer: The information above is for educational purposes only and should not be treated as investment advice. The strategy presented would not be suitable for investors who are not familiar with exchange traded options. Any readers interested in this strategy should do their own research and seek advice from a licensed financial adviser.

The post Blog first appeared on Options Trading IQ.
Original source: https://optionstradingiq.com/best-commodity-trading-apps/