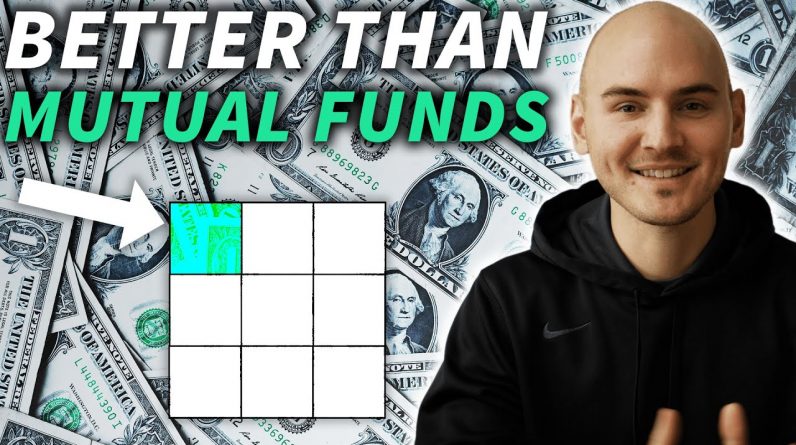 ➥ Open a tastyworks brokerage account: https://bit.ly/3Hyb8Ne
Many people start their investing journey with mutual funds, but mutual funds come with a host of problems. The solution? Exchange-traded funds (ETFs).
In this video, you'll learn the basics of investing in ETFs and why they are often superior to mutual funds.
0:00 Introduction
0:39 ETF Basics
1:25 Simple ETF Example
4:01 Real-World Example: S&P 500
4:55 What is the Fund Objective?
6:54 What is the Net Asset Value (NAV)?
8:27 Beware of These Types of Funds!
12:08 What Are Authorized Participants? Legal ETF Manipulation
17:06 Why You Should Avoid Mutual Funds
22:08 Popular ETFs in Each Asset Class
24:48 LIVE Investing Demonstration on tastyworks
== Recommended Resources/Videos ==
➥ ETFs Explained (Article): https://www.projectfinance.com/etfs-basics-explained/
➥ Leveraged ETFs Explained: https://youtu.be/n4sxTkXkQIc
➥ Options Trading for Beginners (The ULTIMATE Guide): https://youtu.be/7PM4rNDr4oI
➥ Vertical Spreads for Beginners (The ULTIMATE Guide): https://youtu.be/mwttDWfDQ9c
➥ ETF Screener: https://etfdb.com/screener/
➥ S&P 500 ETF Page: https://www.ssga.com/us/en/individual/etfs/funds/spdr-sp-500-etf-trust-spy
=== Preferred Brokerage ===
I use the tastyworks brokerage platform for my stock/options trading (or simply investing in stocks long-term). Why? They have incredible commission rates for active options traders, free stock trading, and easy-to-use software without overly complex functionality.
➥ Learn More About tastyworks: https://www.projectoption.com/tastyworks/
➥ Get access to exclusive options content when you open and fund your first tastyworks brokerage account: https://start.tastyworks.com/#/login?referralCode=PROJECTOPTION