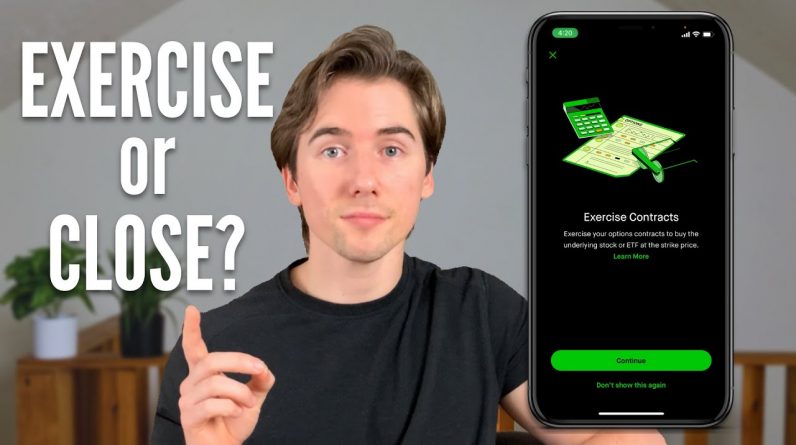 Should you exercise or close your options? Learn when to do each as I take you through examples, explain the basics of exercising an option, and show you why most times, you shouldn't exercise an option.
🔗 LINKS 🔗
📈 Patreon: Join my Patron list for live trade alerts, one-on-one consulting, & much more!
https://patreon.com/everythingoptions
🗣 Discord: Join my FREE, active Discord with over 3,000 members!
https://discord.gg/A7VHNFk
🧠 Options Trading Tutorials Playlist:

🙏🏻 Support the channel with these referral links:
BlockFi Crypto Exchange: blockfi.mxuy67.net/greg
M1 Finance Investing: https://m1.finance/8TfiRc8jdOoZ
Robinhood Trading Platform: https://join.robinhood.com/gregorm466
📱 Social Media:
Instagram: @gregtalksmoney
Twitter: @gregtalksmoney
TikTok: @gregtalksmoney
🏷 TAGS 🏷
exercising vs closing options,exercise vs close options,exercising vs closing options trading,exercise vs close options trading,exercising options,closing options,exercising options explained,closing options explained,should I exercise option,should I exercise or close option,exercise or close options,exercising or closing options,exercise options,close options,closing vs exercising options,options trading,options trading for beginners
⏱ Timestamps ⏱
Intro: 0:00
The Basics: 0:51
When to Exercise: 2:19
Why You Should Probably Close: 8:37
Outro: 11:14
⚠️ DISCLAIMER ⚠️
I am not a financial advisor. This video is for entertainment and educational purposes only. You (and only you) are responsible for the financial decisions that you make.