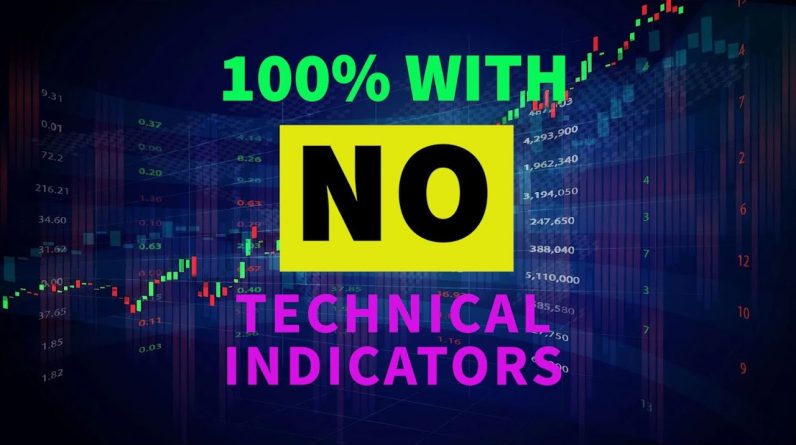 Most of the investing community is force-fed massive amounts of garbage about TA that results in 90% traders with more lines drawn on their charts than your avg daycare. In this video, I put my money where my mouth is and attempt to trade all day without any technical indicators: relying solely on my custom pivot levels that are based on volume! How do i do? Watch and find out!
Comment Below!
Join the community! Daily Exclusive live trades, commentary and content:
💲Patreon: https://www.patreon.com/OptionsMillionaire
💲Discord: https://discord.gg/optionsmillionaire
💲Sign up for Etrade: https://refer.etrade.net/nwpgy8b9
Socials:
💎YouTube Channel: https://youtube.com/c/OptionsMillionaire
💎Twitter: http://www.twitter.com/optsmillionaire
💎Insta: https://www.instagram.com/options.millionaire/
💎TikTok: https://vm.tiktok.com/ZMeXXHFp7/
💎Reddit: https://www.reddit.com/r/OptionsMillionaire/
========================================================================
Please be sure to LIKE, SUBSCRIBE, and turn on them NOTIFICATIONS.
Let me know in the comments if there is anything I can improve on moving forward.
Thanks for Watching!
========================================================================
RISK WARNING: Trading involves HIGH RISK and YOU CAN LOSE a lot of money. Do not risk any money you cannot afford to lose. Trading is not suitable for all investors. We are not registered investment advisors. We do not provide trading or investment advice. We provide research and education through the issuance of statistical information containing no expression of opinion as to the investment merits of a particular security. Information contained herein should not be considered a solicitation to buy or sell any security or engage in a particular investment strategy. Performance results are hypothetical and all trades are simulated. Past performance is not necessarily indicative of future results.