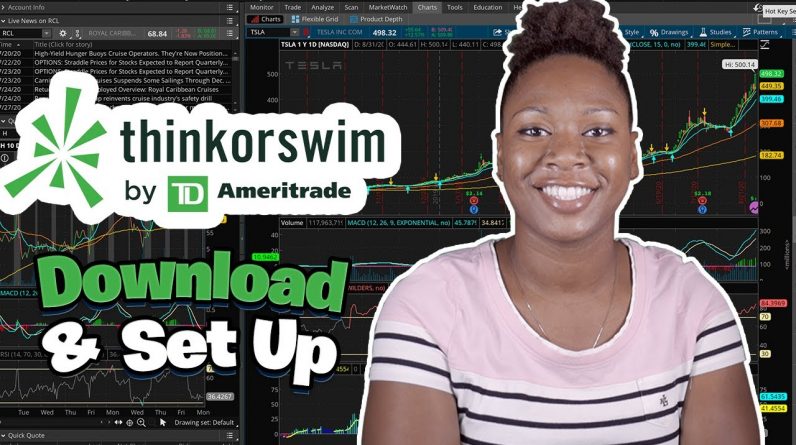 TD Ameritrade ThinkorSwim is by far one of the best stock and option trading platforms on the market. From the amazingly detailed stock charts to an endless amount of charting indicators and strategies thinkorswim will be one of the best trading tools in your stock journey. In this Thinkorswim tutorial, we will start off with a brief introduction to thinkorswim and how you may access and navigate your signup process to then downloading the app.
Intro: (0:00)
TD Ameritrade Intro: (1:12)
ThinkOrSwim Features: (1:50)
Signing Up Walkthrough: (3:08)
Turning On Real-Time Data: (6:49)
Downloading TOS Computer App: (8:49)
Inside The App (Real-Time Data Verification): (10:22)
How I Use ThinkOrSwim: (11:54)
TOS Chart Overview: (14:04)
Outro: (15:20)
Download Tiblio Now & Try Out Winning Options Trading Plays. When you sign up using the link below, you will see the "FoxTail Discount" at checkout.
The first month will be $19.95 💥🔥 (Only available to our squad) then it will be the regular $24.95 the following month.
https://tiblio.com/?aff=BSNuWarucuVn5VqoT47Kk7
Get 2 FREE Webull Stocks (WAYYY better charts than Robinhood 😊📈👍🏾):
https://act.webull.com/kol-us/share.html?hl=en&inviteCode=yFHMTHsdOkTp
Click here to download Robinhood and claim your free stock:
https://join.robinhood.com/shaylan12
If you have any suggestions for future videos such as Penny stocks, Swing trading, Options trades, or fun vlogs, please let me know.
Thank you for your support, the best way to contact me is via social media.
——————— CONTACT ———————-
Email (Business): foxtailent20@gmail.com
Social Media
Twitter: http://www.twitter.com/team_foxtail
Instagram: http://www.instagram.com/team_foxtail
#ThinkorSwimTuttorial #BlackGirlStocks #StockMarketTutorials #BeginnerTrading black girl stocks thinkorswim tutorial stock market td ameritrade options trading