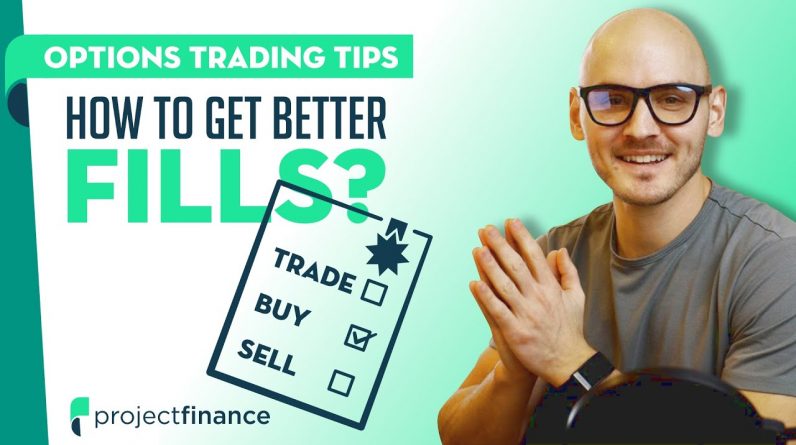 Getting filled on trades is a topic that many beginner options traders struggle with. If your trades aren't getting filled, are you doing something wrong?
In this video, I discuss the considerations you should make before even making a trade, as trading the wrong options can make it very difficult to get filled on your trades.
After discussing the liquidity metrics you should look at before trading, I cover a very simple strategy you can use to get filled on any options trade. I use this strategy every time I need to get a trade filled. By using this simple strategy, you can discover the best possible fill price for your trade.
Video Timestamps
0:00 – Introduction
0:46 – Before You Even Trade…
2:10 – 3 Liquidity Metrics to Check
4:41 – Comparing Option Liquidity in Two Stocks
8:47 – Simple Strategy for Getting Filled on Trades
10:34 – Live Walkthrough of Filling a Real Trade in TSLA
I hope this video was helpful and informative to you! Getting filled on trades is a simple concept, but there are many things to consider when figuring out why you aren't getting filled on trades.
By analyzing liquidity metrics and using this simple approach, you should no longer have any troubles executing your orders when trading options.
==== ADDITIONAL RESOURCES / VIDEOS MENTIONED ====
Options Trading for Beginners (The ULTIMATE Guide): https://youtu.be/7PM4rNDr4oI
=== TASTYWORKS Course Offer ===
Get one projectoption course for free when you open and fund your first tastyworks brokerage account with $2,000 or more: https://www.projectoption.com/free-options-trading-course/
Learn More About tastyworks: https://www.projectoption.com/tastyworks/