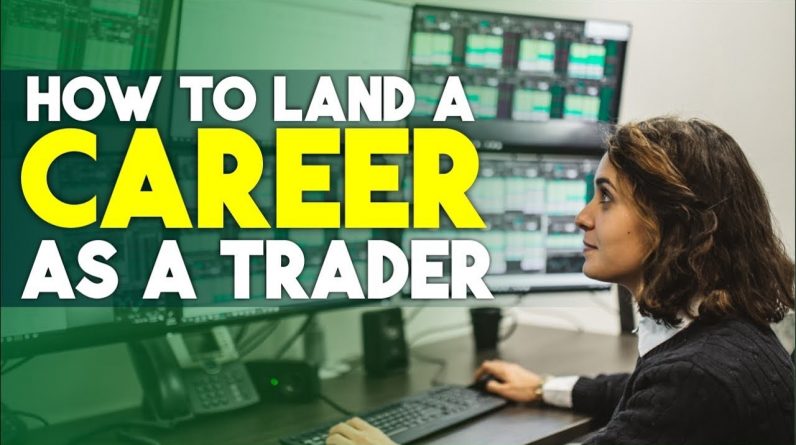 Follow me on Instagram: https://www.instagram.com/Mohsen_Hassan
Join our Discord room here https://discord.gg/T59NFJ4
In this video im going to explain to you how to land a career as a pro trader and how to get your first trading job. Day trading as a career can be a very rewarding venture, but you want to make sure that you are taking the right approach when applying a trading firm. Here i will show you tips and tricks on what you should do and learn before your send in your application and start of a successful career as a trader.
Check out our other ONLINE COURSES with discounts over 90% using the links below (~10 Hours each):
NEW 2021- Complete Investing Course (Stocks, ETFs, Index/Mutual Funds) – https://rebrand.ly/investingcourse
The Complete Foundation Stock Trading Course http://rebrand.ly/StockFoun
Advanced Stock Trading Course + Strategies http://rebrand.ly/StockAdv
Day Trading and Swing Trading Strategies For Stocks http://rebrand.ly/StockStrats
Live Stock Trading course: From Beginner to Pro https://rebrand.ly/StocksLIVE
The Complete Foundation FOREX Trading Course http://rebrand.ly/ForexFound
The Complete Cryptocurrency Investment Course http://rebrand.ly/CryptoInv
The Advanced Cryptocurrency Trading Course – With Strategies http://rebrand.ly/CryptoAdv
Algorithmic Trading: Backtest, Optimize & Automate in Python http://rebrand.ly/CryptoAlgo
Run Your Trading Robot on a VPS or Raspberry Pi 24/7 https://rebrand.ly/VPSorRPI
#trading #tradingfailures #stocktrading
www.bloomtrading.com