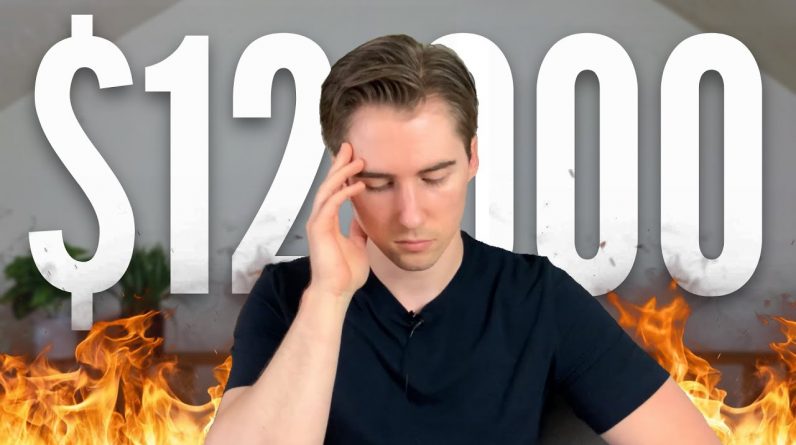 This is the story of how I lost $12K trading options in just one week, the strategy I used, and the lessons I learned from it. I want to pass on my knowledge gained from this trade to you through this video so if you appreciate it, make sure to like and subscribe!
🔗 LINKS 🔗
📈 Patreon: Join my Patron list for live trade alerts, one-on-one consulting, & much more!
https://patreon.com/everythingoptions
🗣 Discord: Join my FREE, active Discord with over 3,000 members!
https://discord.gg/A7VHNFk
🧠 Options Trading Tutorials Playlist:

🙏🏻 Support the channel with these referral links:
BlockFi Crypto Exchange: blockfi.mxuy67.net/greg
M1 Finance Investing: https://m1.finance/8TfiRc8jdOoZ
Robinhood Trading Platform: https://join.robinhood.com/gregorm466
📱 Social Media:
Instagram: @gregtalksmoney
Twitter: @gregtalksmoney
TikTok: @gregtalksmoney
🏷 TAGS 🏷
options trading,trading options,options trading loss,options trading biggest loss,biggest loss trading options,how to avoid loss trading options,avoid loss options trading,stop loss options trading,stop loss trading options,options trading stop loss strategy,options trading strategies,options trading for beginners,how to start trading options,how to trade options,options trading basics,how to profit with options trading,how to profit trading options
⏱ Timestamps ⏱
Intro: 0:00
Thought Process: 0:52
My Strategy: 3:19
What I Learned: 7:18
Outro: 11:24
⚠️ DISCLAIMER ⚠️
I am not a financial advisor. This video is for entertainment and educational purposes only. You (and only you) are responsible for the financial decisions that you make.