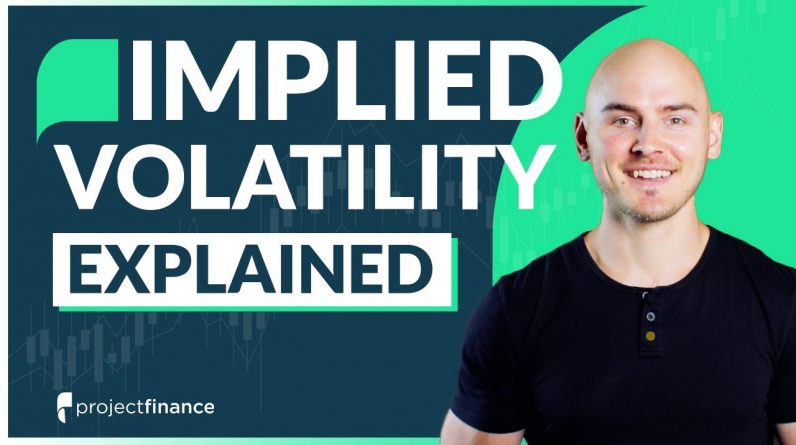 Get ONE paid projectoption course for FREE when you open and fund your first tastyworks brokerage account with $2,000 or more: https://www.projectoption.com/free-options-trading-course/
Learn More About tastyworks & Their Commissions/Fees: https://www.projectoption.com/tastyworks/
Open a tastyworks Account: https://start.tastyworks.com/#/login?referralCode=PROJECTOPTION
====
Implied volatility (IV) is a critically important options trading concept to understand. At first, implied volatility seems very complicated, but once you understand what it actually represents, it's very intuitive.
In this video, I break down the following topics and use examples to help you learn each concept:
1) What is Implied Volatility? What does it measure?
2) Implied Volatility vs. Historical Volatility (HV)
3) What IV means regarding the implied probabilities of future stock price movements.
4) Measuring IV with IV Rank and IV Percentile (and which is better?)
5) Calculating expected stock price moves over any time frame (expected move formula)
6) Implied volatility leading up to earnings reports (option buying opportunity?)
After this video, you should be very comfortable with what implied volatility means and represents, in addition to more advanced topics regarding IV.
Be sure to leave a comment down below with any questions you may have!
=== RECOMMENDED VIDEOS/RESOURCES ===
Options Trading For Beginners (PLAYLIST): https://www.youtube.com/playlist?list=PL33AZa4cv-o58ldr-5zSn4ROx4SZG7Jyo
tastyworks Tutorials (PLAYLIST): https://www.youtube.com/playlist?list=PL33AZa4cv-o56a2BO3jpK_PBUFe3FdvxP
Option Pricing EXPLAINED: https://youtu.be/-nnJ4pMBaxA
Options Trading 101: https://youtu.be/3bELT5FZCic
COURSES: https://www.projectoption.com/options-trading-courses/