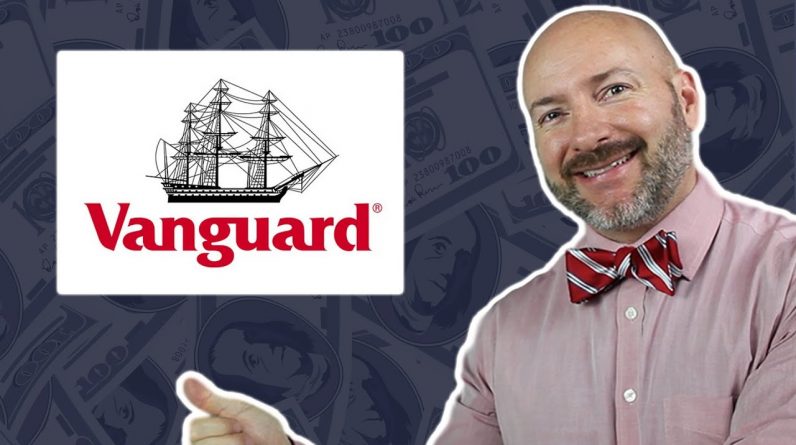 Stop losing money to fees and create your own index fund investing portfolio with the best Vanguard index funds for a low-cost, high-return strategy. I'll show you the basics of index fund investing, the difference between index funds and mutual funds, and why you should NOT invest in only a market index fund. Watch another Investing for Beginners video here: https://youtu.be/XnF6D2CvogI
SUBSCRIBE to start the financial future you deserve:
https://www.youtube.com/channel/UCbKdotYtcY9SxoU8CYAXdvg?sub_confirmation=1
#IndexFunds #Investing #Vanguard
This is one of the most widely-requested videos on the channel, how to start index fund investing with Vanguard Funds for a low-cost, stress-free portfolio that will beat your goals. Not only do these Vanguard funds give you the best of the stock market but they smooth out your portfolio so you don't freak out when stocks crash.
Step by Step Dividend Investing – Get paid to invest! How to find income investments for fast cash flow and create passive income with dividends, REITs and MLPs with this book. http://amzn.to/2aLpFcs
Step by Step Bond Investing – Stop losing money in the stock market! Learn how to diversify your investments with bonds for safety and cash return with this book. http://amzn.to/2aLpA8p
I'll start with the basics of investing in index funds and talk about index funds vs mutual funds. I'll also show you why you can't just invest in a market index fund, why it could be one of the worst mistakes you make.
I'll then show you five of the best Vanguard Funds that will give you broad investments in stocks, bonds and real estate. These are my favorite index funds for a complete portfolio to reach your investing goals. You'll get growth, cash flow and dividends all in these five index funds and the expense ratio is among the lowest in ETFs.
Get started on Ally Invest, the online investing platform I use and get a cash bonus up to $3,500 with this link https://mystockmarketbasics.com/allyinvest
I love index fund investing but there are some hidden risks that most people don't see in other investing videos. The problem is in the huge weighting of tech stocks and other sectors in a broad market index fund. This puts you at risk in a stock market crash because it's precisely these sectors that get hit the hardest.
By using these select Vanguard Funds instead, you diversify your investments across different sectors and strategies. You still get all the growth of the market but also the protection in dividend stocks and other assets like bonds and real estate.
After you're done watching this video, don't miss this video that reveals the top six investments of millionaires. This is from a survey of 2,500 millionaire investors and the results are going to shock you.

Finally, check out my seven best investment ideas for 2019 and how to get started in this video. I share the best investing ideas, risks and how much you can make right here https://youtu.be/o1TtdL9brPg
1:25 Risks in Index Fund Investing
2:40 What are Vanguard Index Funds
2:50 Why I Invest in Vanguard Funds
3:10 Best Vanguard Stock Funds
5:40 Best Vanguard Bond Funds
6:35 Best Vanguard Funds for Real Estate
7:40 An Index Investing Strategy for High Returns
SUBSCRIBE to create the financial future you deserve with videos on beating debt, making more money and making your money work for you. https://peerfinance101.com/FreeMoneyVideos
YouTube Community Exclusive: 55% Off my Goals-Based Investing Strategy Course! Huge shift from traditional returns-based strategy of chasing stocks to a strategy designed around your goals – Coupon Code: COMMUNITY
https://mystockmarketbasics.com/Communitydiscount
Don't invest another dime until you read this free special report – the 10 Lies Wall Street Tells Investors
Joseph Hogue, CFA spent nearly a decade as an investment analyst for institutional firms and banks. He now helps people understand their financial lives through debt payoff strategies, investing and ways to save more money. He has appeared on Bloomberg and on sites like CNBC and Morningstar. He holds the Chartered Financial Analyst (CFA) designation and is a veteran of the Marine Corps.