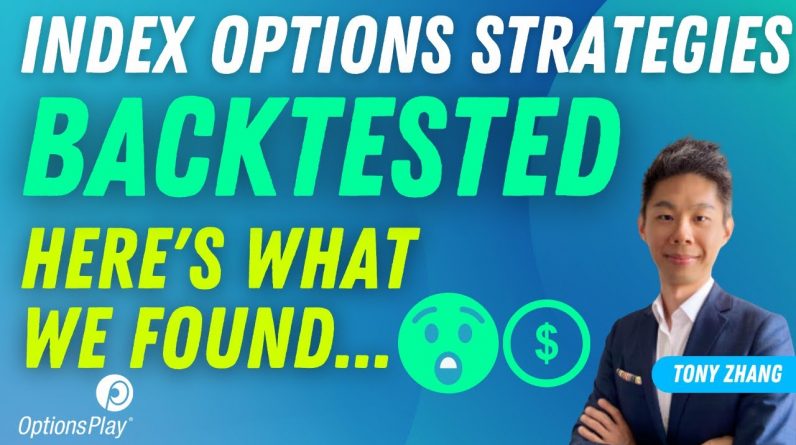 The OptionsPlay Research team has run backtests on the Nasdaq-100 and S&P 500 over the past decade and share our exciting findings of the performance of technical indicators and popular optimized options strategies. Watch this special session on trading Technical Analysis and Options Strategies on Indices!
📑Access the detailed backtest report here: https://trade.optionsplay.com/NDXbacktesting
📈Get Total Access to:
The OptionsPlay Platform
All My Private Options Education Webinars
Exclusive Income Opportunity Reports, and More!
👉🏻 Sign Up for Free 30-day trial: https://www.optionsplay.com/youtube
👉🏻💥CONNECT WITH ME:
Twitter: https://twitter.com/OPTIONSPLAY Facebook: https://www.facebook.com/OptionsPlayL… https://www.linkedin.com/company/opti… Email: info@optionsplay.com
Disclaimer: OptionsPlay LLC is not registered as a securities broker-dealer or advisor either with the U.S. Securities and Exchange Commission or with any state securities regulatory authority. OptionsPlay does not recommend the purchase of any stock, ETF, or advise on the suitability of any trade. The information and data contained in OptionsPlay were obtained from sources believed to be reliable, but accuracy is not guaranteed. Neither the information nor any opinion expressed constitutes a recommendation to purchase or sell a security or to provide investment advice.
#optionstrading #indexoptions #benefitsofindexoptions #tradingindexoptionsstrategies #backtesting #backtested