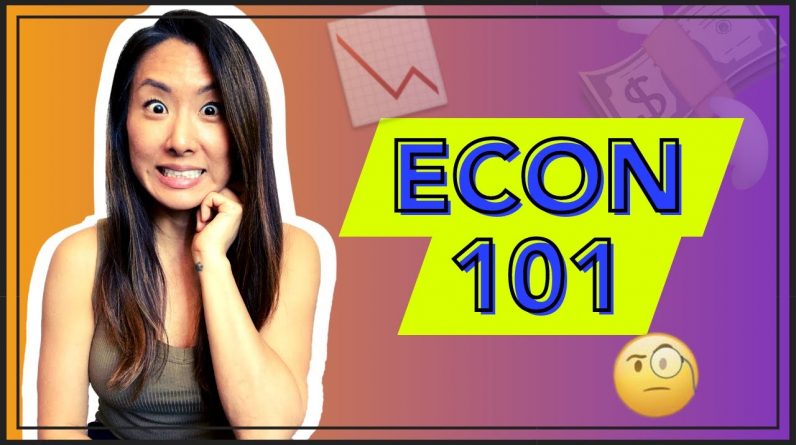 In general, inflation makes stock prices go down in the short-term – like way down. Inflation is a big deal. Not only does it effects the price of your everyday purchases like gas, coffee, and groceries, but it also has a huge impact on your investments.
This video covers the 3 main reasons why inflation might be a concern right now, how and why inflation effects stock prices, and most importantly, what you can do about it. That way, if we DO have inflation, you can protect yourself and potentially even benefit
If you've ever wondered what inflation is, how it effects your investments, and what the connection is between inflation, interest rates, and stock prices, then you're definitely going to want to watch this video!
Timestamps:
01:13 – The 3 main reasons why inflation might be a concern right now
03:21 – How and why inflation effects stock prices
07:55 – What you can do to protect yourself from inflation (and potentially even benefit)
__________
***FREE DOWNLOAD! STOCK INVESTING CHECKLIST*** Finding great stocks shouldn't require a finance degree. There's simple metrics to screen for and this checklist walks you through it step-by-step! https://www.rosehan.com/stockchecklist
__________
***BOOKS I RECOMMEND***
I Will Teach You to Be Rich (hilarious how-to book on personal finance for millennials)
https://amzn.to/2VbJ1Pt​​
The Little Book of Common Sense Investing (Jack Bogle's classic advice on index funds)
https://amzn.to/32ewzjj​​
InvestED (step-by-step, millennial-friendly advice on how to pick stocks like Warren Buffett)
https://amzn.to/2SLTYpn​​
Unshakeable (this book = courage. blast ALL the fears & misconceptions you have about investing)
https://amzn.to/2SKyklt​​
Rich Dad Poor Dad (#1 selling personal finance book of all time… need I say more?)
https://amzn.to/2SJ6vtx​​
Think and Grow Rich (the ultimate book on money mindset and wealth consciousness)
https://amzn.to/37N2adc​​
__________
DISCLAIMERS & DISCLOSURES ❤
This content is for education and entertainment purposes only. Rose does not provide tax or investment advice. The information is being presented without consideration of the investment objectives, risk tolerance, or financial circumstances of any specific investor and might not be suitable for all investors. Past performance is not indicative of future results. All investing involves risk, including the possible loss of principal.
This description contains affiliate links that allow you to find the items mentioned in this video and support the channel at no cost to you. Investing With Rose is a participant in the Amazon Services LLC Associates Program, an affiliate advertising program designed to provide a means for sites to earn advertising fees by advertising and linking to www.amazon.com. Thank you for your support!
__________
SAY HI ON SOCIAL:
Website: https://www.rosehan.com​​
Instagram: http://instagram.com/investingwithrose​​
TikTok: https://www.tiktok.com/@investingwithrose
Twitter: https://twitter.com/hellorosehan​​
Facebook: https://www.facebook.com/investingwitrose​