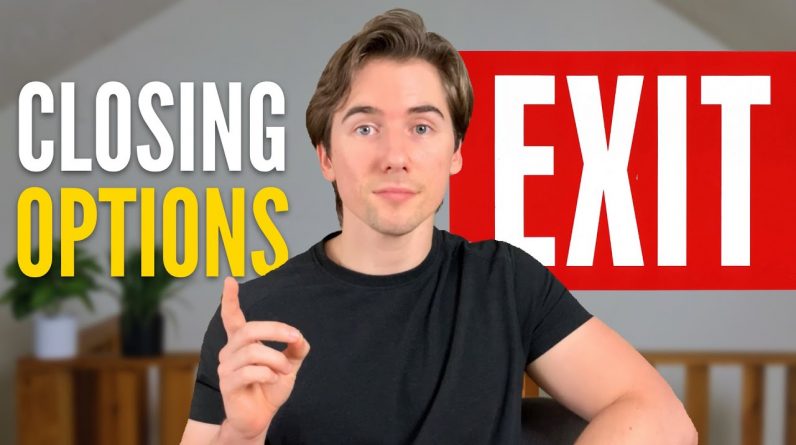 Before you start trading options, you need to know how to CLOSE the, otherwise you might end up not being able to take profit! Today I'll teach you how to close ANY type of option you can imagine!
🔗 LINKS 🔗
📈 Patreon: Join my Patron list for live trade alerts, one-on-one consulting, & much more!
https://patreon.com/everythingoptions
🗣 Discord: Join my FREE, active Discord with over 3,000 members!
https://discord.gg/A7VHNFk
🧠 Options Trading Tutorials Playlist:

📱 Social Media:
Instagram: @gregtalksmoney
Twitter: @gregtalksmoney
TikTok: @gregtalksmoney
🏷 TAGS 🏷
how to close options,how to exit options,closing options,how to sell options,how to buy to close,buy to close,exiting options,exiting options trades,closing options trades,how to close an option,how to close an options trade,how to close options trading,how to get out of an option,how to get out of an options trade,exiting an options trade,how to exit an option,how to exit an options trade,options trading,options trading for beginners,trading options
⏱ Timestamps ⏱
Intro: 0:00
Long Options (Calls & Puts) 0:39
Short Options (Covered Calls & Cash Secured Puts): 1:30
Spreads (Credit Spreads & Debit Spreads): 3:10
Iron Condors: 4:53
Strangles (Long & Short): 5:50
⚠️ DISCLAIMER ⚠️
I am not a financial advisor. This video is for entertainment and educational purposes only. You (and only you) are responsible for the financial decisions that you make.