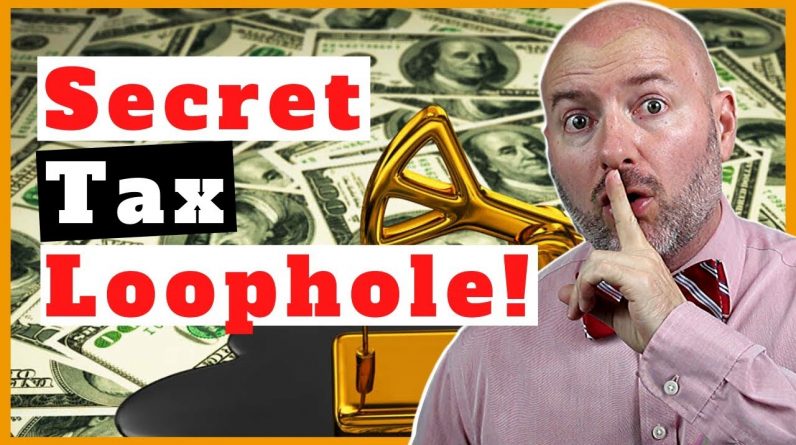 Master Limited Partnerships (MLPs) can seem confusing but they're my favorite cash flow investments and I've found a tax loop-hole to get most of the dividends for free.
MLPs pay dividend yields as high as ten-percent but most investors get scared away by the special K-1 Form you get to file your taxes. In this video, I'll walk you through Master Limited Partnerships explained and show you exactly how to file the K-1 Form. I'll then reveal a special tax break for MLP investors and the three best MLPs to buy now.
If you want to make MLP investing really easy though, just use the tax software I use. TurboTax makes the K-1 Form as easy as any other tax form and helps you with everything. Start your taxes for free and only pay after you see your refund. https://peerfinance101.com/turbotax
I'll include a clickable index below for what we'll cover. You can skip around if you don't need those MLP basics but please watch the entire video. Less than 15 minutes will give you everything you need in these cash flow investments and you'll save thousands in taxes.
I'll start with the basics and explain, What are Master Limited Partnerships. You'll see how these energy companies make money and how MLPs are taxed. You'll also find out how these dividend stocks can pay yields of eight- to ten-percent and higher.
Then I'll walk you through the MLP K-1 Form. This special tax MLP investors get each year scares most people away but it's actually really easy to use. There are only three boxes you need to find on the form and I'll show you where to use them on your taxes.
I'll also show you how to analyze MLP investments. You can't use regular price ratios for these investments because of the depreciation they use on the income statement. Instead you need to use the Distributable Cash Flow (DCF) and use that to find value. I'll show you how to use it and how to calculate value of Master Limited Partnerships.
1:35 What are Master Limited Partnerships?
2:20 How do MLPs Make Money?
3:00 How are MLPs Taxed?
3:15 What is an MLP K-1 Form?
3:45 How are Master Limited Partnership Dividends Taxed?
6:15 How to Analyze Master Limited Partnerships
7:25 How to Calculate DCF for MLPs
8:28 How to Value MLPs
9:05 How to File K-1 Form for MLP Investments
10:10 Best Master Limited Partnerships to Buy
Join the conversation in our private Facebook Group!
https://www.facebook.com/groups/3083628104983203/
Join the Let's Talk Money community on Instagram! https://www.instagram.com/lets_talk_money_josephhogue/
My Investing Recommendations 📈
📊 FREE download – the 5 Sites and Resources I use to invest https://mystockmarketbasics.com/myinvestingtools
Download this Portfolio Tracker and Investing Spreadsheet! [Community Discount Code] https://mystockmarketbasics.com/spreadsheetdiscount
Check out the stock simulator and Get 2 FREE shares of stock worth up to $1000 each when you open a Webull investing account with a $100 deposit! 🤑 https://mystockmarketbasics.com/webull
Free Webinar – Discover how to create a personal investing plan and beat your goals in less than an hour! I'm revealing the Goals-Based Investing Strategy I developed working private wealth management in this free webinar. Reserve your spot now! https://mystockmarketbasics.com/free-investing-webinar
My Books on Investing and Making Money 💰 📗
📈 Step-by-Step Dividend Investing http://amzn.to/2aLpFcs
Step-by-Step Bond Investing http://amzn.to/2aLpA8p
Make Money Blogging http://amzn.to/2kpL6Cr
📺 Crushing YouTube https://amzn.to/2YVCqfi
🙏 Step-by-Step Crowdfunding http://amzn.to/2aS2DRK
SUBSCRIBE to create the financial future you deserve with videos on beating debt, making more money and making your money work for you. https://peerfinance101.com/FreeMoneyVideos
Joseph Hogue, CFA spent nearly a decade as an investment analyst for institutional firms and banks. He now helps people understand their financial lives through debt payoff strategies, investing and ways to save more money. He has appeared on Bloomberg and on sites like CNBC and Morningstar. He holds the Chartered Financial Analyst (CFA) designation and is a veteran of the Marine Corps.
#dividends #dividendyield #dividendstocks