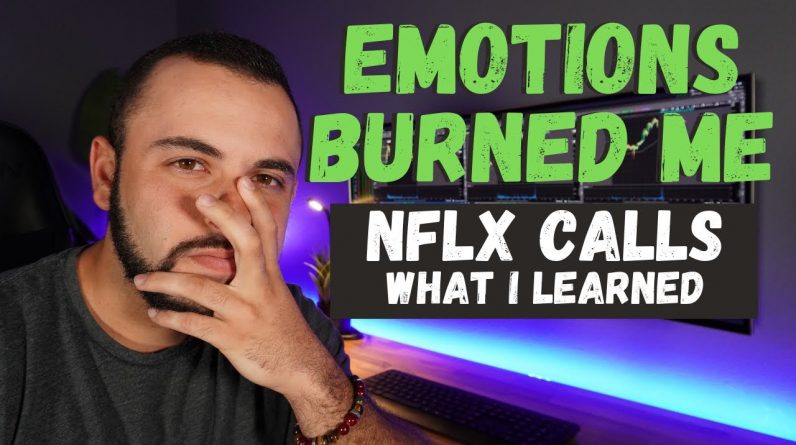 Join the Discord: https://launchpass.com/the-stock-market/intern
Free Stock from WeBull: https://act.webull.com/kol-us/share.html?hl=en&inviteCode=GVcJ2E6sCX8O
Today, I'll show you how my emotions got the best of me & I missed out on a big opportunity on Netflix Call Options. If I would have followed my strategy & didn't listen to the voice in my head, today would have been a great day! I hope you can learn from this.
Follow me on Instagram: https://www.instagram.com/vdesiano/
My Studio Equipment
Rode VideoMic Pro+ – https://amzn.to/2UqbeBe
Camera Lighting – https://amzn.to/2yiAtNq
Camera – https://amzn.to/2QWyJ2N
Monitor – https://amzn.to/2Usms8l
Monitor Mount – https://amzn.to/2UFyquk
LIFX LED Bulb – https://amzn.to/3ctu0Oi
LIFX LED Strip – https://amzn.to/3cqJjra
Track: NOES – Like A Boss [Magic Release]
Music Provided By: Magic Records
Listen To The Original: https://youtu.be/mRKBD6ceqZs
Fanlink: https://fanlink.to/bkMK
Disclaimer: This content on this channel has been prepared for entertainment purposes only and is not intended to be used to make investing decisions.You should never invest in the securities of any companies talked about on this channel. Consult a financial professional before making any financial decisions.
#optiontrading #optionstrategies #netflixstock