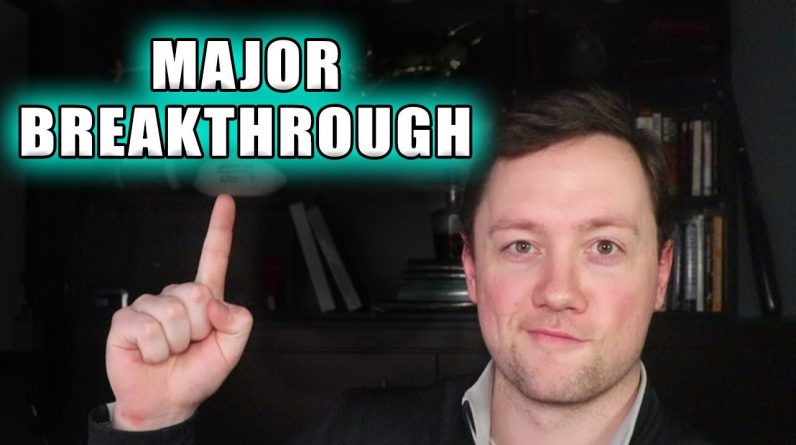 It is time to go HUGE or home Home!
FSD Pharma is trying to develop a therapy for multiple sclerosis and today they have released pre-clinical data and a video detailing and showing the improvements that their therapies can have on MS. This news release came out just a few hours ago but I think it is a major breakthrough for the company and it could be the turning point for the stock.
Here is a link to the full video: https://ir.fsdpharma.com/
-FREE Stock Market Course: https://skl.sh/3gfbNae
-My DISCORD Chat: https://zachartley.ca/pages/member-access
-$50 with Questrade : https://www.questrade.com?refid=5f2310d1f1443
-Book a Call with me: https://clarity.fm/zachartley
-Start a trading Journal: https://www.tradersync.com/?ref=zachartley
– $50 in free legal fees at www.goodlawyer.com when you use ZAC-SG4Z7ULIB at checkout.
Checkout my website and resources at: https://zachartley.ca/
📈Subscribe for more: https://bit.ly/35Ek0Qa
📩To contact me, please email zhartley@hotmail.ca
🎬Footage available for license.
#daytrader #daytrading #stocks
DISCLAIMER: I am not a financial advisor nor a CPA. These videos are for educational and entertainment purposes only. Investing of any kind involves risk. While it is possible to minimize risk, your investments are solely your responsibility. It is imperative that you conduct your own research. I am only sharing my opinion with no guarantee of gains or losses on investments. This video was conducted on behalf of FSD Pharma and paid for by North Equities Corp. In connection with this video, Zac Hartley was paid $1000 CAD.
AFFILIATE DISCLOSURE: Some of the links on this webpage are affiliate links, meaning, at no additional cost to you, I may earn a commission if you click through and make a purchase and/or subscribe. Commissions earned will be used towards growing this channel.