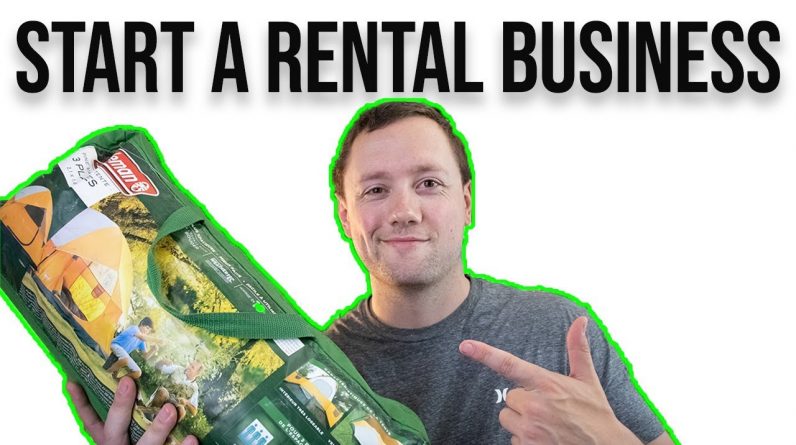 Start a business by learning by renting your products and equipment on Ruckify. It has never been easier to open a business, create a side hustle, generate some passive income and get started, then it is right now! Simply, rent out your extra equipment or products that somebody else may want to borrow, you can now use Ruckify to generate some residual and passive income knowing your goods are fully insured while rented out.
Ruckify Link: http://ssqt.co/mQg9c1y
You can also check out my personal store with this link, but don't miss out on the free $25 credit.
https://ruckify.com/ruckifystore/ca/ab/calgary/zac-hartley/36b6d810-a0fe-11e9-b20e-57cfeb5db80c
Ruckify RV and Ruckify Spaces are also available.
This video is not sponsored by Ruckify, I am just pretty happy that I made some money on my 8 year old tent!
FREE STOCK MARKET COURSE- sign up for skillshare and get 2 weeks free access to the entire platform! Including my course!: https://www.skillshare.com/r/user/zachartley
Open a trading account with Questrade and get $50 in free commissions: https://www.questrade.com?refid=5f2310d1f1443
Start a trading Journal for free: https://www.tradersync.com/?ref=zachartley
Mentorship, resources, and discord chat: www.zachartley.com
📈Subscribe for more: https://bit.ly/35Ek0Qa
📩To contact me, please email zhartley@hotmail.ca
🎬Footage available for license.
#daytrader #daytrading #stocks
DISCLAIMER: I am not a financial adviser nor a CPA. These videos are for educational and entertainment purposes only. Investing of any kind involves risk. While it is possible to minimize risk, your investments are solely your responsibility. It is imperative that you conduct your own research. I am merely sharing my opinion with no guarantee of gains or losses on investments.
AFFILIATE DISCLOSURE: I only recommend products and services I truly believe in and use myself. Some of the links on this webpage are affiliate links, meaning, at no additional cost to you, I may earn a commission if you click through and make a purchase and/or subscribe. Commissions earned will be used towards growing this channel.