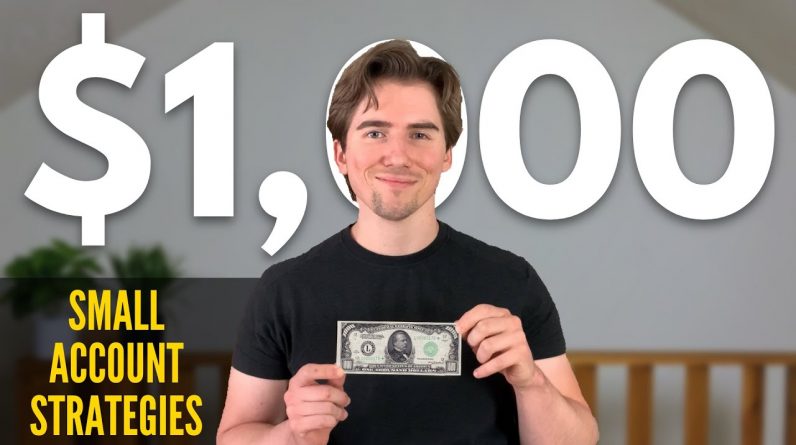 A lot of people assume you need thousands of dollars to start options trading, and you do, but maybe not as many thousands as you might think… Here are 3 options strategies to get you started using only $1000 to $5000!
🔗 LINKS 🔗
📈 Patreon: Join my Patron list for live trade alerts, one-on-one consulting, & much more!
https://patreon.com/everythingoptions
🗣 Discord: Join my FREE, active Discord with over 3,000 members!
https://discord.gg/A7VHNFk
🧠 Options Trading Tutorials Playlist:

📱 Social Media:
Instagram: @gregtalksmoney
Twitter: @gregtalksmoney
TikTok: @gregtalksmoney
🏷 TAGS 🏷
options trading with a small account,options strategies for a small account,how to start trading options with $1000,how to start trading options,options trading small account,options trading small account strategies,small account options strategies,trading options with a small account,trading options small account,trading options with $1000,options trading with $1000,how to trade options,how to trade options for beginners,how to start trading with $1000
⏱ Timestamps ⏱
Intro: 0:00
How Small is "Small": 0:46
Strategy 0 – Add Money: 1:08
Strategy 1 – OTM Options: 1:51
Strategy 2 – Credit Spreads: 5:49
Strategy 3 – Debit Spreads: 9:03
Biggest Risk of Options: 12:01
My Options Experience: 12:38
Outro: 13:10
⚠️ DISCLAIMER ⚠️
I am not a financial advisor. This video is for entertainment and educational purposes only. You (and only you) are responsible for the financial decisions that you make.