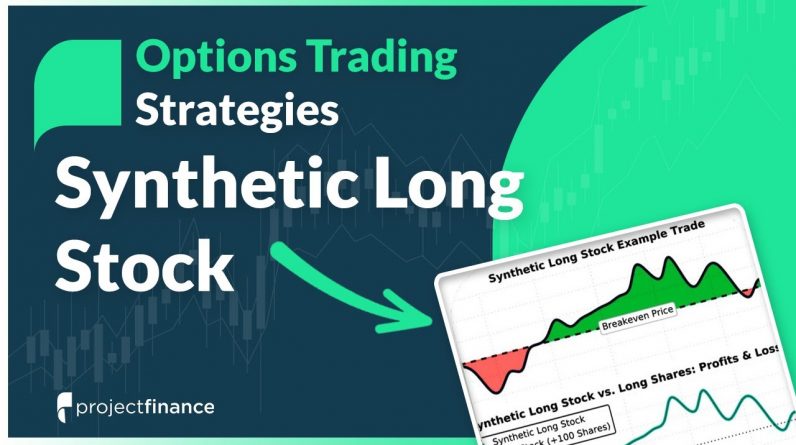 A synthetic long stock position can be created by purchasing a call option and selling a put option at the same strike price and in the same expiration cycle. The strategy replicates buying 100 shares of stock, but with a potentially lower margin requirement.
In this video, you'll learn:
1. What are the characteristics of the synthetic long stock strategy?
2. What does the expiration risk graph look like for a synthetic long stock position?
3. How do synthetic long stock positions perform when the stock prices moves up, down, or sideways?
Also, you'll see a synthetic long stock trade example to demonstrate how the strategy performs relative to changes in the stock price.
—-
Sign up for our FREE newsletter to receive our options trading research collection:
Premium Options Trading Courses: