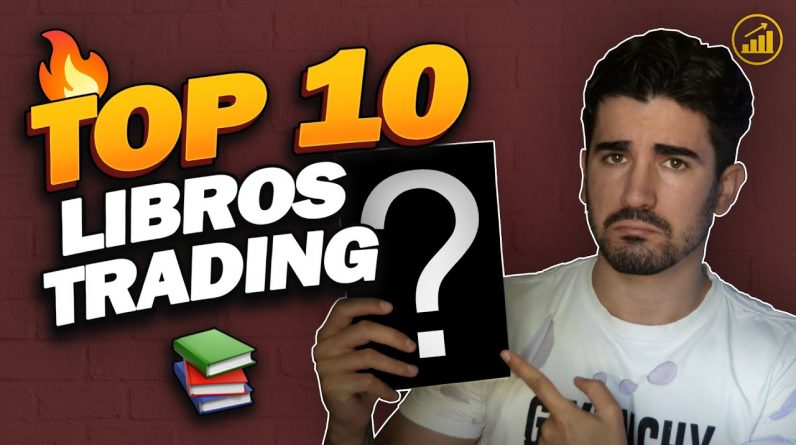 En este vídeo te mostramos los 10 mejores libros que te ayudarán a mejorar tu trading (links de los libros al final de la descripción)
👇 DIRECTOS GRATIS TODOS LOS VIERNES 👇
https://www.propennystockstrading.com/trading-en-vivo?r_done=1
Ahora tú también puedes aprender a hacer trading de penny stocks gracias a todos los recursos gratuitos que ponemos a tu disposición 👇👇
📚 Ebook Gratuito: https://www.propennystockstrading.com/ebook-gratuito
🚨 Canal telegram Gratuito: https://www.propennystockstrading.com/​​
También puedes visitar nuestra página web, donde encontrarás toda la información sobre todos los servicios Premium que ofrecemos 👇
https://www.propennystockstrading.com
✅ ¿Te gustaría hacer trading de Penny Stocks de la misma forma en que yo lo hago? Ahora es posible gracias a nuestro curso completo de Penny Stocks, donde aprenderás el mismo método que yo mismo aplico y que me hace ser rentable en el largo plazo. Además, recibirás acceso a nuestra comunidad de traders, donde entrarás en contacto con el resto de alumnos
https://www.propennystockstrading.com/curso
🤬 Pérdidas en el Trading – Cómo SUPERARLAS 💪

Cómo Hacer un Plan de Trading en Penny Stocks 📝

Broker Degiro: https://bit.ly/2HjRjjC​​​​
📊 Sígueme en redes sociales:
Instagram: @pennystocks_es
Twitter: @PennyStocksES
Links afiliados de los libros mencionados en el vídeo. Con este link podrás realizar la compra de cualquiera de los libros y a nosotros nos ayudarás, ya que nos llevamos una pequeña comisión. El importe del libro es el mismo con o sin link de afiliado.
📚📚📚📚📚📚
Fluir (Flow) – https://amzn.to/2RCaWbV
Master the Markets – https://amzn.to/2RDw69L
El método Wyckoff – https://amzn.to/3527p9Q
El método Kaizén – https://amzn.to/2TfM76g
Los nuevos magos del mercado – https://amzn.to/3pzpSEq
The Daily Trading Coach – https://amzn.to/3v6lZrH
Tus zonas erróneas – https://amzn.to/3z9IT4N
El nuevo vivir del trading – https://amzn.to/3538RZN
Memorias de un operador de Bolsa – https://amzn.to/3v79hsA
Principios – https://amzn.to/3giUuFX
📚📚📚📚📚📚
—————
No soy un profesional cualificado ni acreditado por la CNMV para impartir asesoramiento bursátil. La información publicada en el canal tiene únicamente carácter informativo.
Las entradas estarán basadas en mi propia experiencia como inversor. El lector es totalmente responsable de sus decisiones de inversión. Antes de realizar cualquier tipo de inversión, analice los riesgos y, en caso de duda, consulte a un asesor de inversiones.
#librostrading