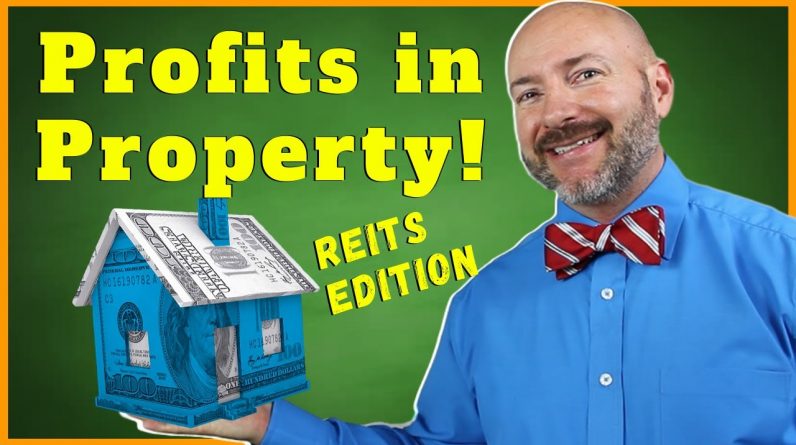 REITs and real estate got hit this year but could be the rebound story of 2021…or could be another year of disappointment if you don't know where to look. In this video, I'll show you REIT returns and share which real estate property types you should be watching next year. Then I'll reveal five REITs I'm buying for 2021.
Follow these and all the stocks in our 2021 Bow Tie Nation portfolio on Stockcard. Use promo code bowtienation for a special discount beyond the free trial! https://mystockmarketbasics.com/stockcarddiscount
REITs had a pretty abysmal year with the group down 7% through November. That overall return hides a huge disparity among the property types and different real estate stocks. The worst performing REITs like malls and hotels were down thirty- and forty-percent. The best performing sectors like infrastructure and data were up ten- and twenty-percent.
Being ready to invest in REITs for 2021 means knowing which of these property sectors will rebound, which will keep running and which you need to avoid.
Among the year's losers, I would avoid retail and office space. Both still have long-term trends against them so even though there could be a quick bounce, the longer-term momentum is lower. I do like hotels and the resort REITs though and think this is where you see a lot of that pent up demand in 2021.
I also like healthcare REITs and have already highlighted a few of these on the channel. Even the REITs with senior living facilities should have a chance to recover this year and the long-term demographic trends and spending is definitely in their favor.
I think infrastructure and data center REITs are a little pricey at this point but can still be good long-term investments. The trend to 5G, streaming and Internet of Things is a decade-long shift that will benefit these real estate stocks for years to come.
🤑 Get The Daily Bow-Tie – my FREE daily email newsletter sharing market updates, trends and the most important news! Market Updates for the Smart Investor! [Sign up Now – Starting January 2020!] https://mystockmarketbasics.com/dailybowtie
My Investing Recommendations 📈
📊 Download this Portfolio Tracker and Investing Spreadsheet! [Community Discount Code] https://mystockmarketbasics.com/spreadsheetdiscount
Check out the stock simulator and Get a FREE share of stock worth up to $1000 when you open a Webull investing account with a $100 deposit! 🤑 https://mystockmarketbasics.com/webull
Follow the 2021 Bow Tie Nation portfolio on Stockcard and get a special 10% discount with promo code: bowtienation https://mystockmarketbasics.com/stockcarddiscount
Free Webinar – Discover how to create a personal investing plan and beat your goals in less than an hour! I'm revealing the Goals-Based Investing Strategy I developed working private wealth management in this free webinar. Reserve your spot now! https://mystockmarketbasics.com/free-investing-webinar
SUBSCRIBE to create the financial future you deserve with videos on beating debt, making more money and making your money work for you. https://peerfinance101.com/FreeMoneyVideos
Joseph Hogue, CFA spent nearly a decade as an investment analyst for institutional firms and banks. He now helps people understand their financial lives through debt payoff strategies, investing and ways to save more money. He has appeared on Bloomberg and on sites like CNBC and Morningstar. He holds the Chartered Financial Analyst (CFA) designation and is a veteran of the Marine Corps.