Contents
Top 5 Best Coffee Stocks of 2021
#1 – Starbucks (SBUX)
#2 – Nestle (NSRGY)
#3 – Keurig Dr Pepper (KDP)
#4 – Coffee Holding (JVA)
#5 – Coca Cola (KO)
Final Thoughts
Today, we're going to look at the best coffee stocks and why you would like to have them in your investment portfolio.
The 'food and drink' sector of the share market holds several valuable coffee stocks that might be appealing to investors.
We will have a look at five of the highest-rated coffee stocks that are outperforming their expectations in 2021.
We will also explore some of the factors and reasons that play a role in their success.
Many American coffee companies are extremely popular, and they provide investors with great long-term investment opportunities.
Many of these coffee companies also pay out dividends to investors periodically for being a shareholder.
Before we get started with our list of coffee stocks, investors should understand that the coffee industry is slightly different from many other food industry sectors.
Millions of people drink coffee every day, and there's very little chance for demand to decrease rapidly over time.
Different factors have more of an impact on coffee stock prices than just the supply and demand factor.
Top 5 Best Coffee Stocks of 2021
It is finally time to take a look at five of the best coffee stocks in 2021.
These coffee stocks have been added to the list for providing stability, growth, and dividends for investors and shareholders.
Many investors like to build their portfolios around coffee companies because they can be great long-term investments.
We'll start by looking at our top coffee stock recommendation and work our way down individuals until we conclude the top five.
All of these selections offer different benefits and opportunities to investors.
Each stock will receive an in-depth analysis and comparison to others as we evaluate each one individually.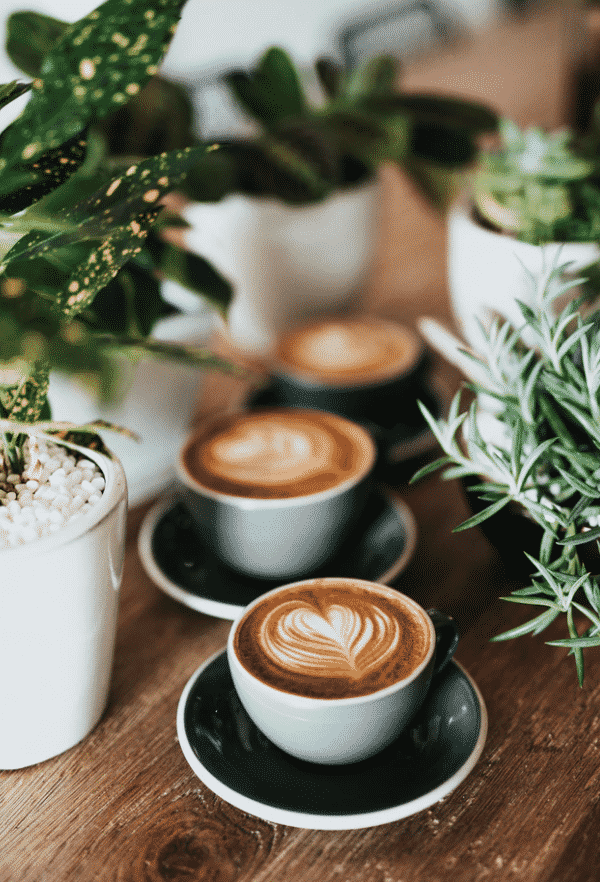 #1 – Starbucks (SBUX)
Starbucks was founded in 1985 and has expanded rapidly to open thousands of stores across the United States.
With more than 300,000 employees, Starbucks continues to be an industry leader and currently serves as one of the best-known coffee brands in North America.
With a market cap of over 136 Billion and a stock price of $115.50, investors feel comfortable investing in Starbucks because it has proven itself to be a reliable investment for the long term.
Starbucks continues to show excellent growth in 2021.
There's very little reason to think that this stock would lose any value in the near future.
Starbucks is currently in the process of developing a new menu for the fourth quarter of 2021 to try and expand its already impressive collection of coffee-themed drinks and snacks.
Free Covered Call Course
#2 – Nestle (NSRGY)
Nestlé SA has a comprehensive collection of healthy, nutritious products, including coffee and dairy products.
This company was founded in 1866, and it has more than 250,000 employees operating at this point in time.
Nestle's stock has shown substantial growth since February of 2021 and continues to show a long-term bullish trend over the last five years.
Investors may appreciate Nestle as an investment opportunity because it has more than just coffee products.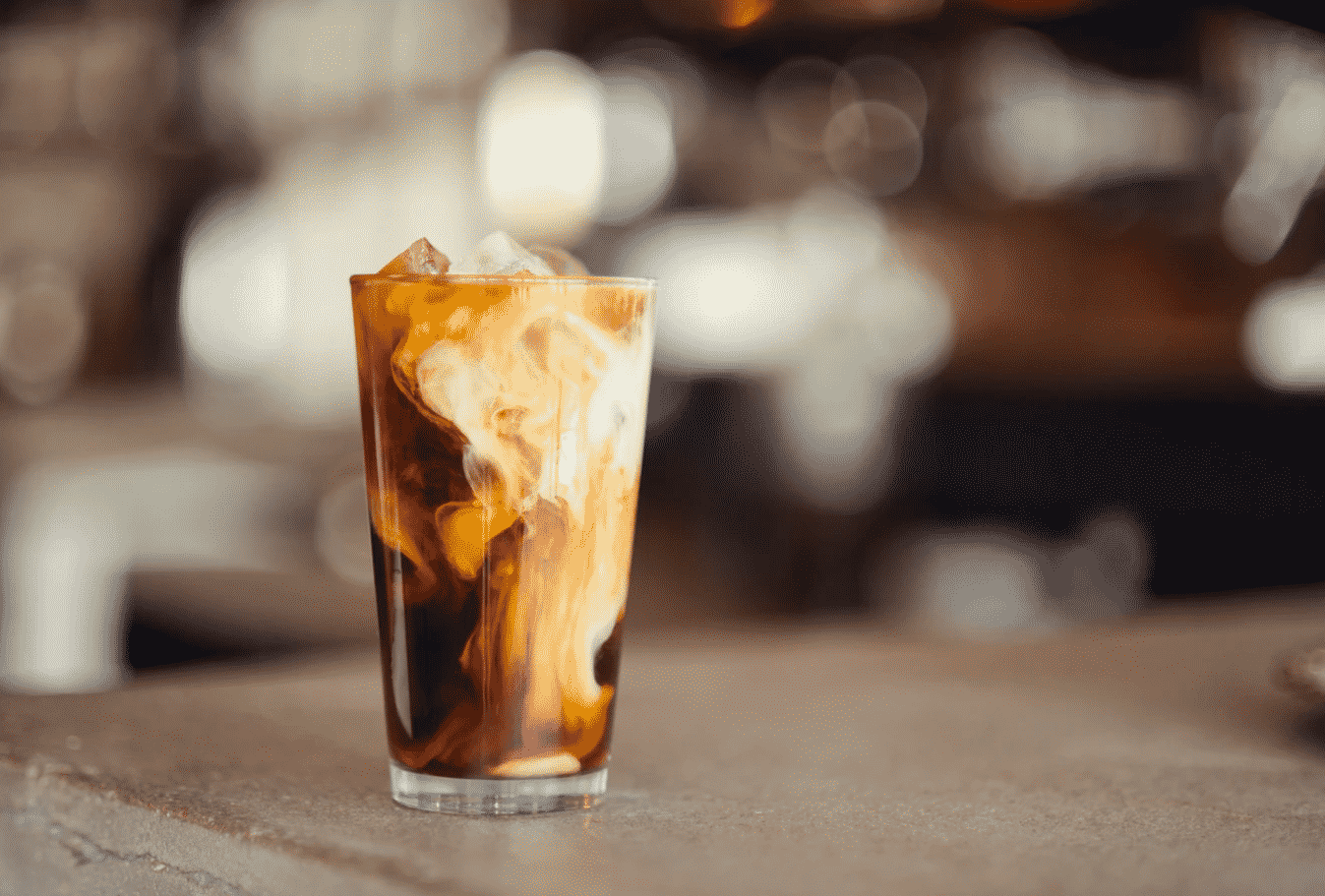 #3 – Keurig Dr Pepper (KDP)
Keurig Dr Pepper is recognized for its impressive collection of non-alcohol beverages.
The collection includes coffee, tea, juices, and other similar beverages.
The company has more than 25,000 employees, and its current headquarters is in Massachusetts.
Investors will respect the impressive amount of stock growth that Keurig Dr Pepper has experienced in 2021.
KDP has climbed more than 11% between January and August of 2021.
If you are looking for an alternative coffee-themed stock that develops many popular non-alcoholic beverages, then you might be interested in investing some of your money in Keurig Dr Pepper's stock.
#4 – Coffee Holding (JVA)
Our penultimate recommendation for this list of coffee stocks will include 'Coffee Holding' because it is a popular company that develops coffee products for businesses.
After being founded in 1971, Coffee Holding started developing coffee-themed products out of its headquarters in Staten Island, New York.
The company currently has less than 100 employees and still manages to be among the best coffee stocks investors can choose from.
While it may be difficult to pass up some of the other selections that have been included in this list, don't completely ignore the opportunity to invest in this company because there is a lot of potential upside for their business model.
#5 – Coca Cola (KO)
It might seem unfair to add one of the most popular soda companies in the entire world to a list of coffee products, but technically they do have a brand new coffee-themed beverage that has become more popular over time.
The new coffee-themed cola products from The Coca-Cola Company include vanilla, caramel, and sugarless versions of each flavor.
Investors might find it hard to justify their coffee investment into a soda company, but Coca Cola is always looking for new ways to expand its collection of beverage products.
With their new coffee-themed beverages, it might provide an amazing opportunity for interested investors to jump into a reliable stock that has been around for more than a century.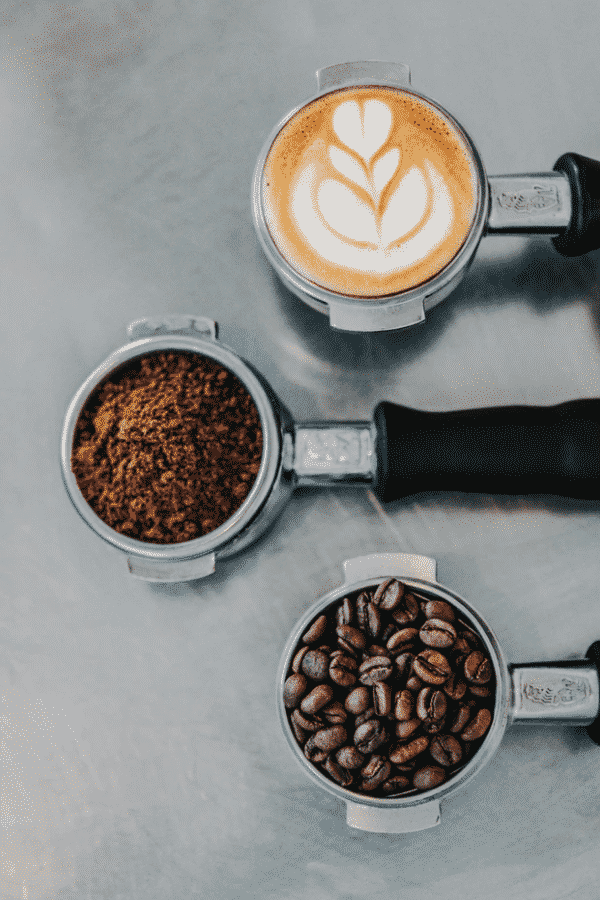 Final Thoughts
You have now had the opportunity to look at five of the highest-rated coffee-related stocks that are currently publicly traded in the stock market.
There's probably a reasonable chance that at least one of these company stocks catches your interest.
You should carefully evaluate the risk factors that come with each selection that we've made so that you can make the best investment decision.
Starbucks was our top choice because it has an outstanding reputation as a company and as a publicly traded stock.
The remaining companies on this list are also great choices for several different reasons as well.
By comparing each of these stocks and looking at their overall potential, you should be able to make a great investment decision for the future.
Trade safe!
Gav.
Disclaimer: The information above is for educational purposes only and should not be treated as investment advice. The strategy presented would not be suitable for investors who are not familiar with exchange traded options. Any readers interested in this strategy should do their own research and seek advice from a licensed financial adviser.

The post Blog first appeared on Options Trading IQ.
Original source: https://optionstradingiq.com/coffee-stocks/