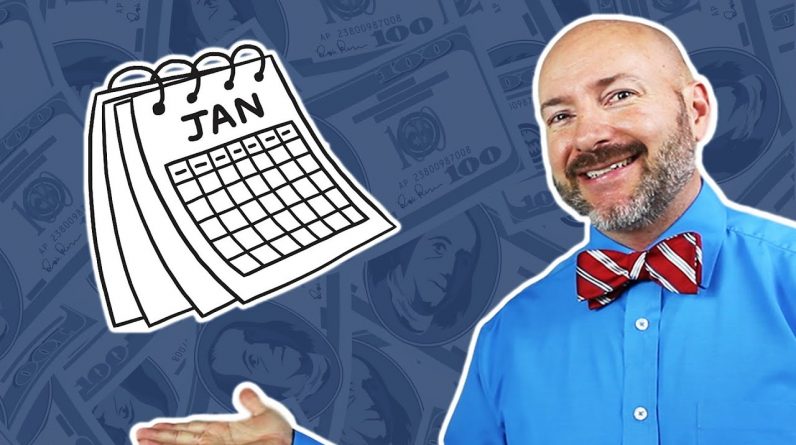 I explain what an Ex-Dividend Date is, what it means for you, and 3 dividend calendar strategies to help you get the most out of your money. Watch another Investing 101 video here: https://youtu.be/5DkGvBjXmkw
SUBSCRIBE to start the financial future you deserve:
https://www.youtube.com/channel/UCbKdotYtcY9SxoU8CYAXdvg?sub_confirmation=1
#DividendStocks #Stocks #Investing
The ex-dividend date is THE most confusing idea in dividend investing but also the most important in making sure you get that cash payment. Along with the ex-dividend date definition and meaning, I'm revealing three dividend calendar strategies that will boost your returns.
We all love dividend investing and getting paid while you invest in a stock. What happens though when you buy a stock and don't get the dividend? Did something get missed? How do you go back to collect the dividend?
This is why understanding the ex-dividend date and other dividend dates is one of the most important things you need to know. It's going to determine whether you get the dividend and clue you in to some dividend investing strategies that can increase your return on the stock.
In this video, I'm detailing everything you need to know about dividend dates. I'll start with an ex-dividend date definition and show you the calendar of important dates around the dividend payment. We'll look at the ex-dividend date versus the record date and why they're different. I'll then explain why the stock price falls on the dividend date and how you can use that to your advantage.
If you haven't seen our monthly dividend stocks video yet, I'll link it below. This is one of the best dividend investing videos you can watch, detailing two of my favorite dividend topics. I'll share my process for finding the best monthly dividend stocks and one very important risk you need to know. https://youtu.be/EjAMDhEeSz0
Dividend calendar dates aren't difficult to understand but they are confusing. Why is the ex-dividend date before the record date? Why is it so long between when a dividend is declared and when you get paid?
I'll explain all of this with an easy-to-follow example using Apple dividends. I'll show you what days you need to own the stock to get the payment and a very important note on paying taxes on dividends. I'll then reveal three dividend calendar strategies you can use to buy stocks at a discount and increase your dividend yield.
1:18 Important Dividend Dates
2:30 Why the Stock Price Falls on the Dividend Date
3:55 Taxes on Dividend Investing
5:19 The Dividend Capture Strategy
6:50 Apple Dividend Example
9:25 Other Dividend Stock Strategies
SUBSCRIBE to create the financial future you deserve with videos on beating debt, making more money and making your money work for you. https://peerfinance101.com/FreeMoneyVideos
Free Webinar – Discover how to create a personal investing plan and beat your goals in less than an hour! I'm revealing the Goals-Based Investing Strategy I developed working private wealth management in this free webinar. Step-by-step to everything you need for this simple, stress-free strategy. Reserve your spot now! https://mystockmarketbasics.com/free-investing-webinar
Joseph Hogue, CFA spent nearly a decade as an investment analyst for institutional firms and banks. He now helps people understand their financial lives through debt payoff strategies, investing and ways to save more money. He has appeared on Bloomberg and on sites like CNBC and Morningstar. He holds the Chartered Financial Analyst (CFA) designation and is a veteran of the Marine Corps.