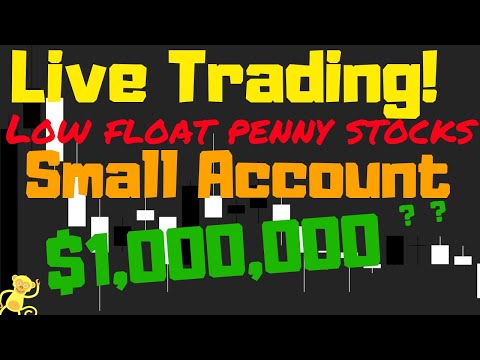 Live day trading penny stocks! Small account live stream of low float stocks for beginners. Finding hot stocks from the watch list growing small accounts, small amounts, all the way up! Day trading live thinkorswim with chat room, charts, level 2, time and sales. Learning to day trade stocks through the market open.
Support the live stream https://streamlabs.com/tradingmonkey
Tradingmonkey keychains (1-99) limited edition https://www.etsy.com/shop/tmARMY
Thinkorswim scanner settings https://youtu.be/9glouuthfow
Join Monkey army discord https://discord.gg/uQK5qk2
Tradingmonkey twitter link https://twitter.com/monkey_trading
Webull link. https://act.webull.com/k/u8nMc2VablPM/main to sign up and make a deposit of $100 or more and receive 2 free stocks $5 – $1400 value, Just for signing up!