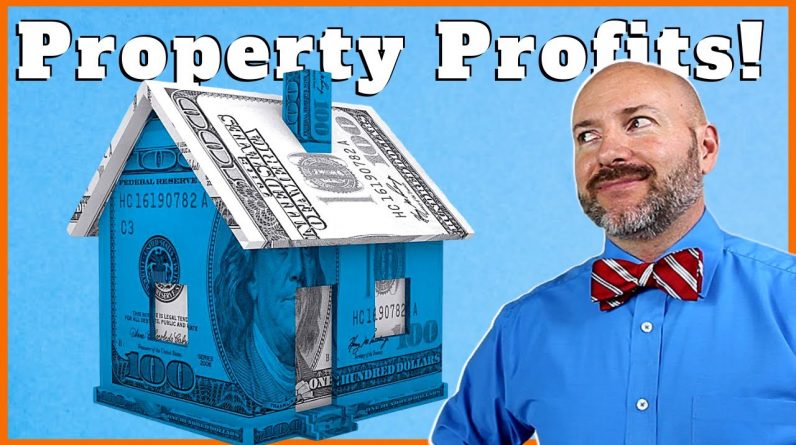 I love real estate investing but there are more than 300 REIT stocks available. How do you find the best REITs to buy and build a dividend portfolio that will never let you down? I'll show you how to find the top real estate investment trusts, how to narrow your REIT list and then reveal the five reliable REITs you can count on!
Follow these and all the stocks in our 2021 Bow Tie Nation portfolio on Stockcard. Use promo code bowtienation for a special discount beyond the free trial! https://mystockmarketbasics.com/stockcarddiscount
I started my career in real estate as an analyst and no other asset class has created as much wealth. Americans have more of their money invested in real estate than any other asset. REIT stocks are a great opportunity because you don't need a huge down payment or the hassle of managing property yourself.
But the problem is, how do you pick from over 335 real estate investment trusts available on the exchanges? How do you build a portfolio of the best REITs that will produce consistent dividends?
In this video, I'll start with a stock screener for REIT stocks and then show you how to narrow the list to the top five REITs to buy now. I'll also show you how to build a portfolio of different property types to diversify your real estate investments.
Don't miss these other great stocks to buy in our portfolio series!
5 Genomic Stocks that will [Literally] Change Your Life! https://youtu.be/Jl5omU2tqJk
The 7 Monthly Dividend Stocks that Pay My Rent! https://youtu.be/Rr4A51xoOZ0
5 Space Stocks I'm Buying to Beat the Space Race! https://youtu.be/8gBefuwOUgE
We'll screen our REIT stocks first for dividend yield and positive cash flow. Most REITs will pass the dividend yield filter because all REITs have to pay a dividend…it's the law or they lose their REIT status. Cash flow is very important though because it separates out those REITs that might not be able to increase the dividend or worse yet, might have to cut it. Finally we'll also filter for REIT stocks that have a history of increasing the dividend payment.
That leaves us with a short list of REITs to watch. I'll then show you how to narrow your list further to the top REITs in each property type. It's extremely important to diversify your portfolio across property type because, as we saw last year, something can come around to destroy a particular segment of the market.
🤑 Get The Daily Bow-Tie – my FREE daily email newsletter sharing market updates, trends and the most important news! Market Updates for the Smart Investor! https://mystockmarketbasics.com/dailybowtie
My Investing Recommendations 📈
📊 Download this Portfolio Tracker and Investing Spreadsheet! [Community Discount Code] https://mystockmarketbasics.com/spreadsheetdiscount
Check out the stock simulator and Get a FREE share of stock worth up to $1000 when you open a Webull investing account with a $100 deposit! 🤑 https://mystockmarketbasics.com/webull
Follow the 2021 Bow Tie Nation portfolio on Stockcard and get a special 10% discount with promo code: bowtienation https://mystockmarketbasics.com/stockcarddiscount
Free Webinar – Discover how to create a personal investing plan and beat your goals in less than an hour! I'm revealing the Goals-Based Investing Strategy I developed working private wealth management in this free webinar. Reserve your spot now! https://mystockmarketbasics.com/free-investing-webinar
₿ Use Coinbase, the largest and safest platform to buy cryptocurrencies and get bonus crypto while you learn! https://mystockmarketbasics.com/coinbase
SUBSCRIBE to create the financial future you deserve with videos on beating debt, making more money and making your money work for you. https://peerfinance101.com/FreeMoneyVideos
Joseph Hogue, CFA spent nearly a decade as an investment analyst for institutional firms and banks. He now helps people understand their financial lives through debt payoff strategies, investing and ways to save more money. He has appeared on Bloomberg and on sites like CNBC and Morningstar. He holds the Chartered Financial Analyst (CFA) designation and is a veteran of the Marine Corps.
#realestate #realestateinvesting #realestatestocks